Anthonyís C55 hasnít returned to the shop, but it has returned to the blog, thanks to Anthony himself.
You see, your intrepid photog was off on the day that we finished Anthonyís car, which was also the day he picked it up. Upon entering FMUís hallowed halls on Monday morning, it was long gone. Thankfully, Anthony did some shooting of the car on his own, and he was awesome enough to share the shots with us. That being said, letís take a look at his finished product!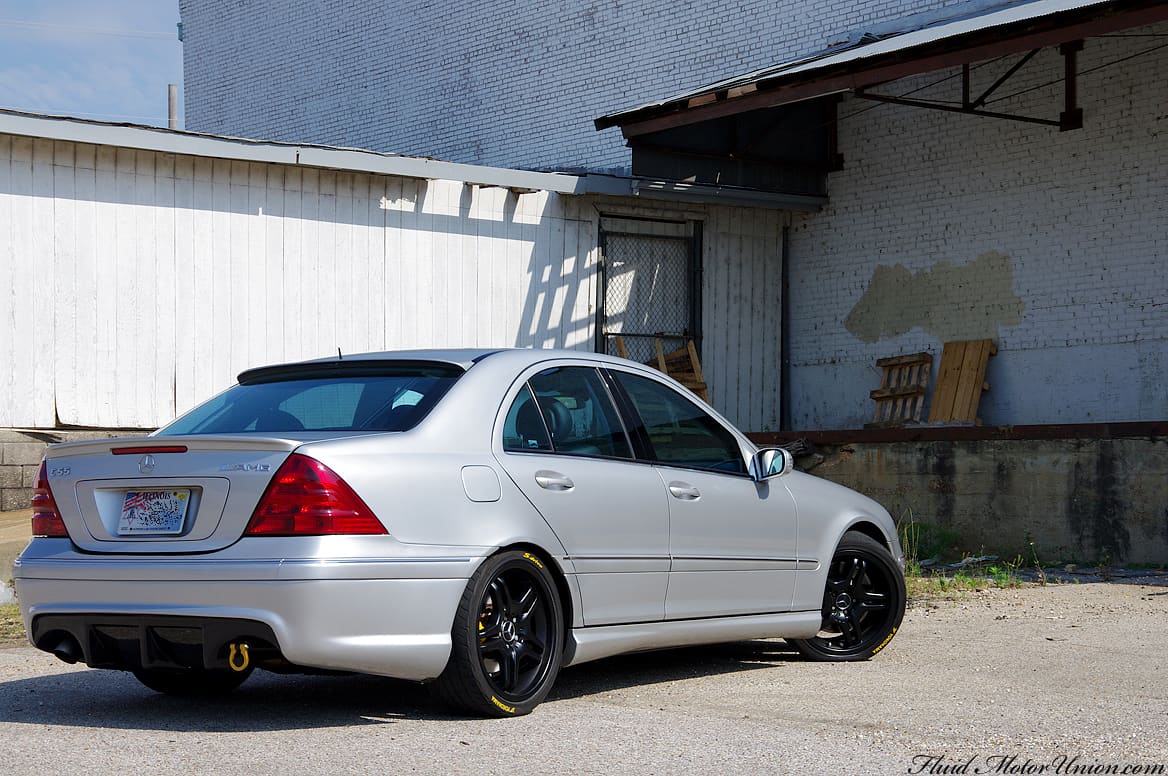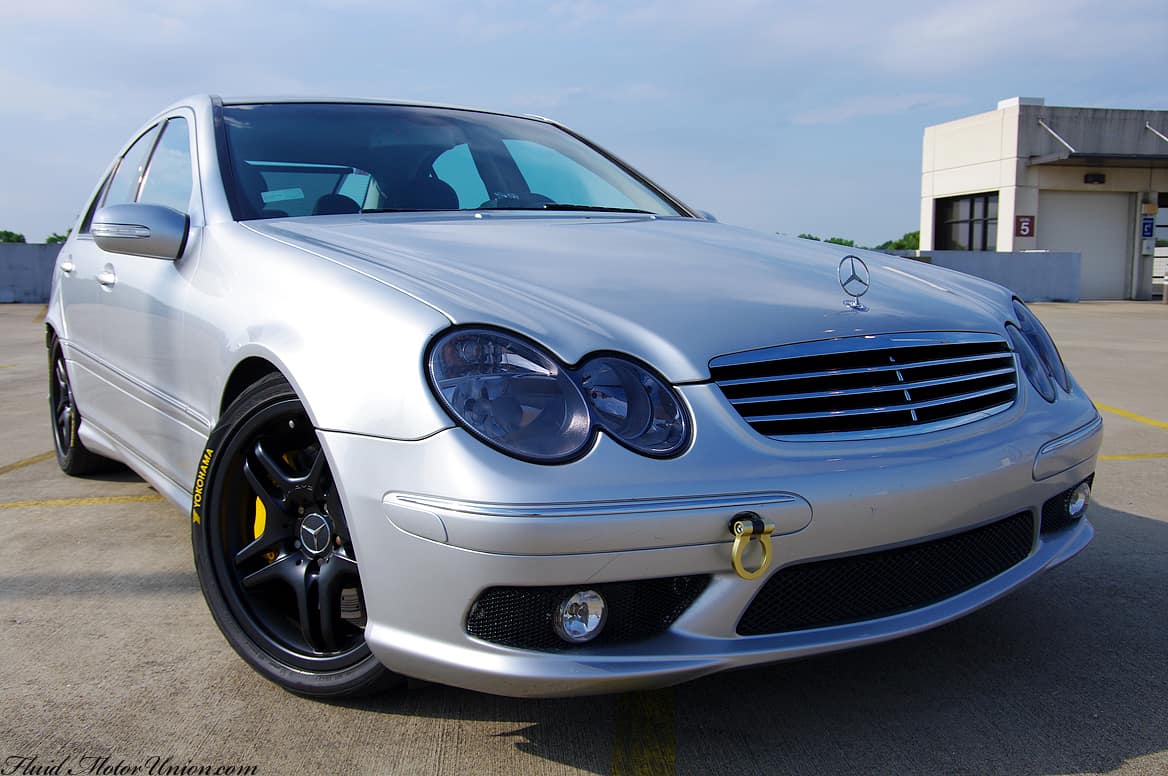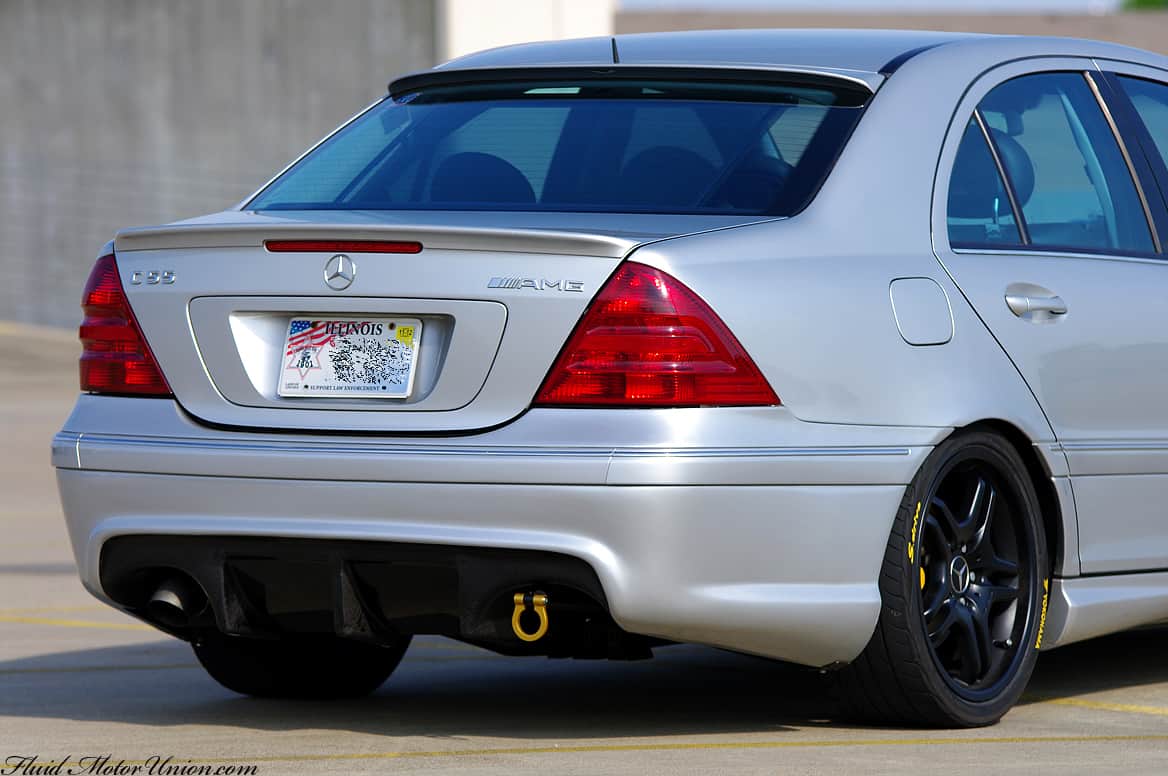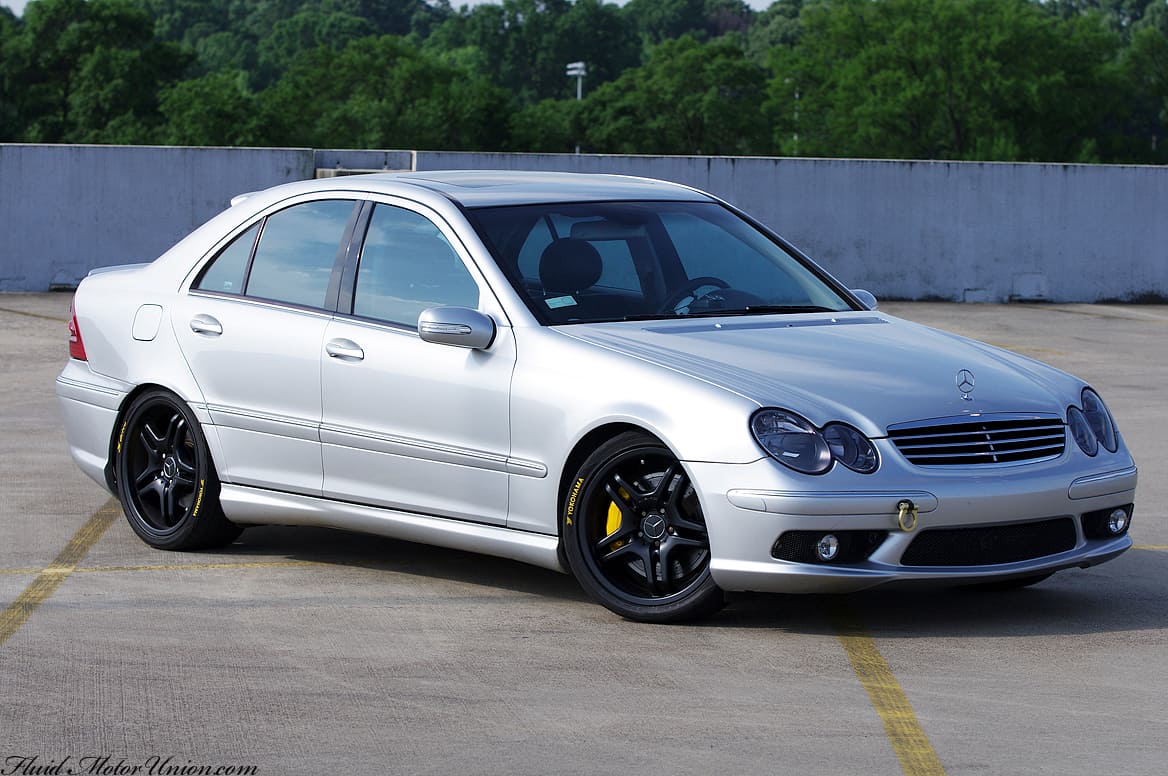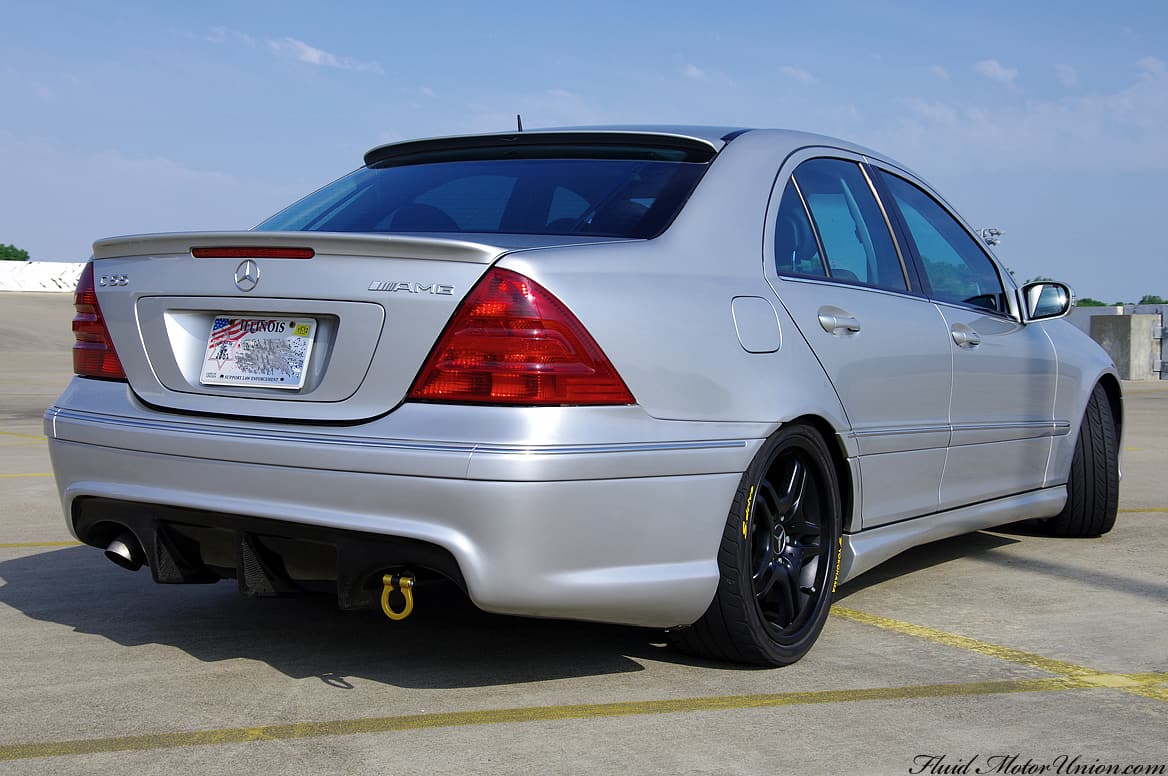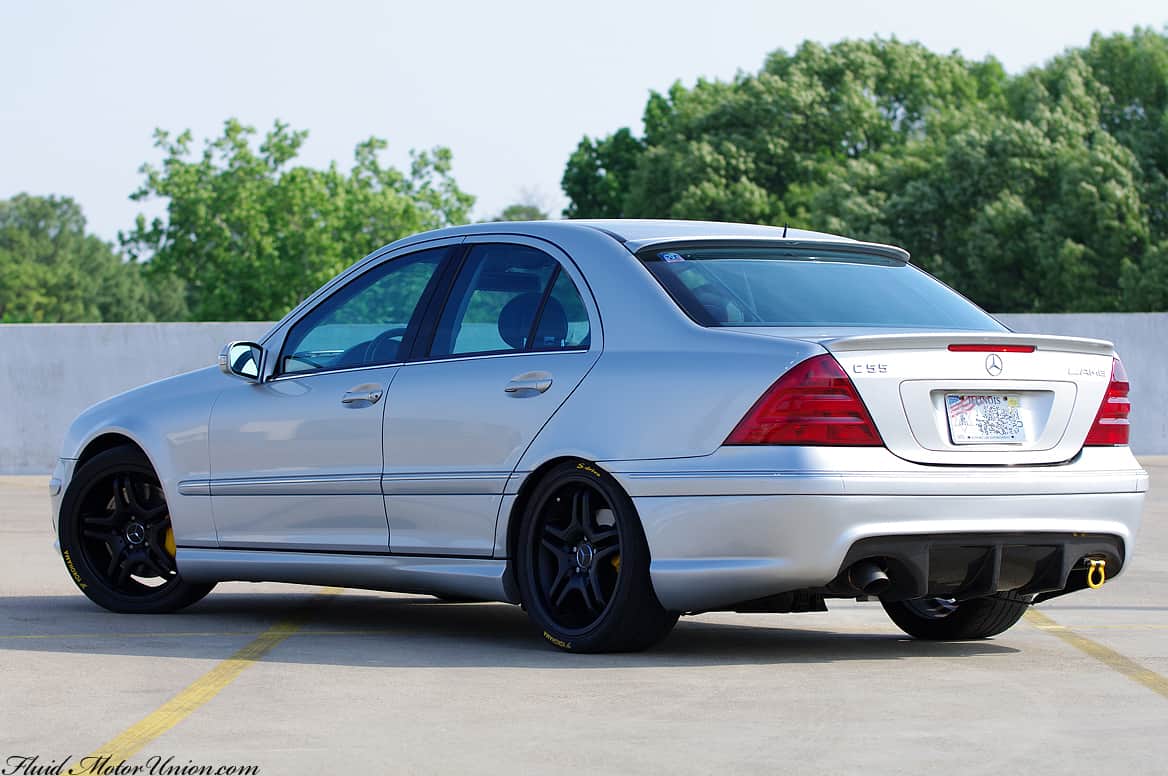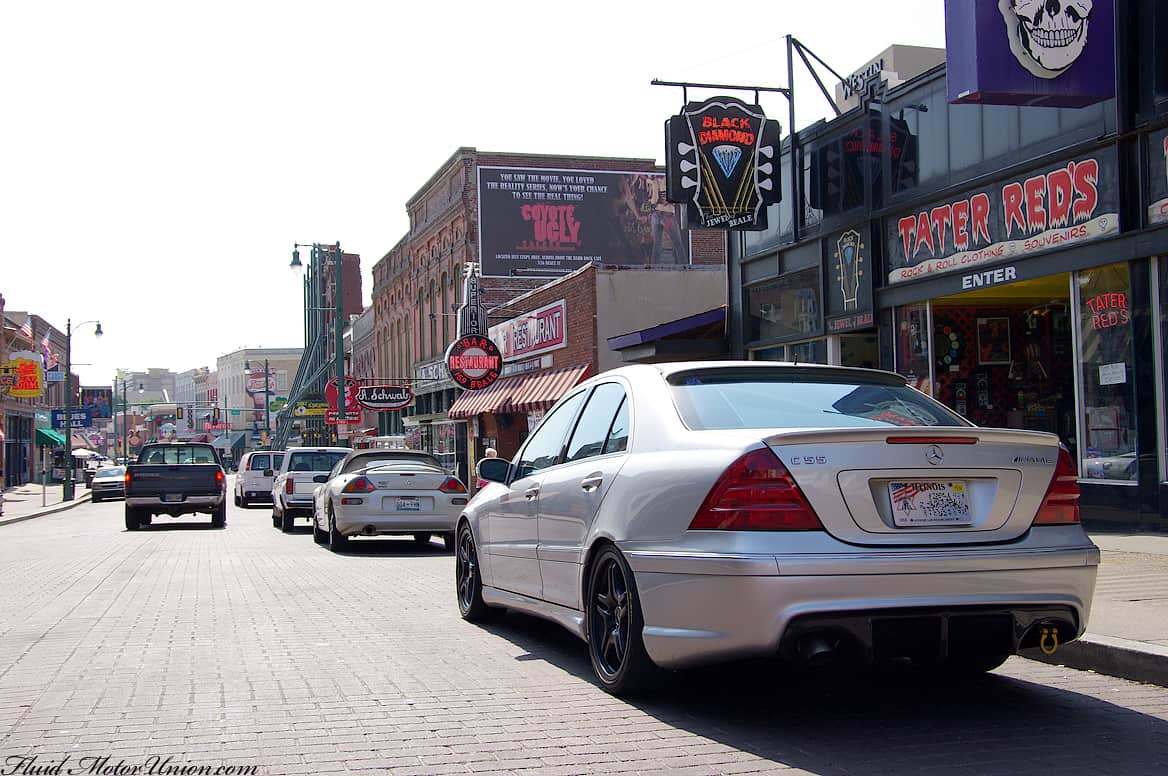 As you know, we traded out Anthonyís stock rear bumper for something a bit more aggressive. The paint came out great, and the OEM bumper trim mated perfectly with the new bumper as well. Quite the relief there, as it just looks naked without it! Along with the rear bumper, we replaced the mid and rear section of Anthonyís exhaust with a new FMU setup. His rear section (and part of the mid, also) had previously been OEM, so we knew there was room for improvement. And there was! Not only is the sound deeper and more aggressive with this single-outlet design, but we also shaved 38 lbs of weight from the car! Not too shabby. In order to fill out the other cavity in the diffuser (where the second muffler would normally go), we custom-fabricated a Benen tow hook mount. The new bumper lacked a tow hook access port, so we both fixed that issue and added some more race-prepped aggressiveness to the look of the car. And, of course, itís yellow to match the helmet, brake calipers and tire paint.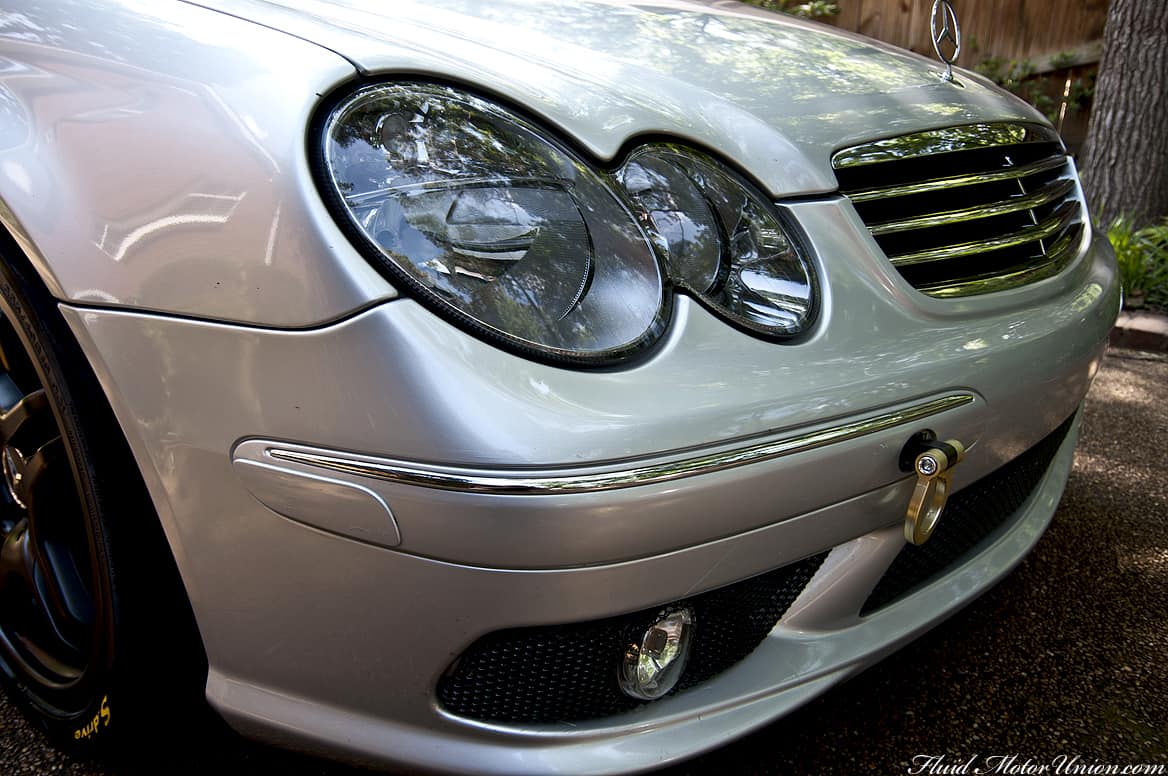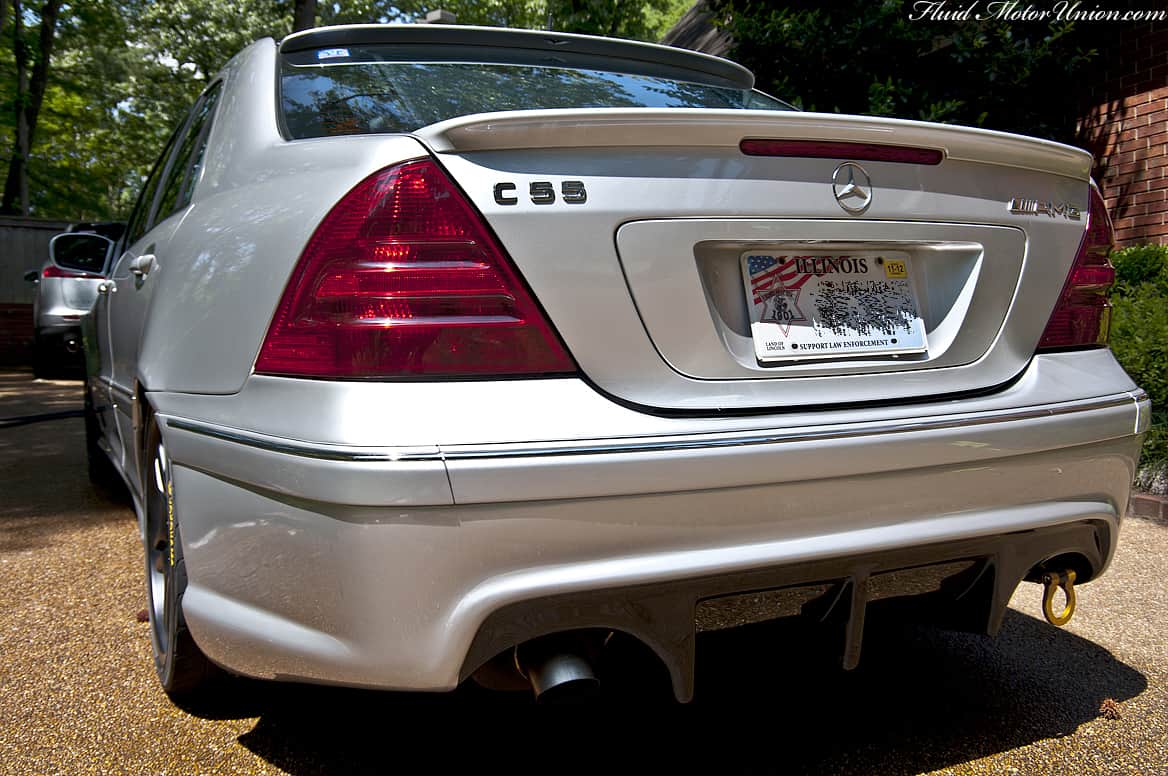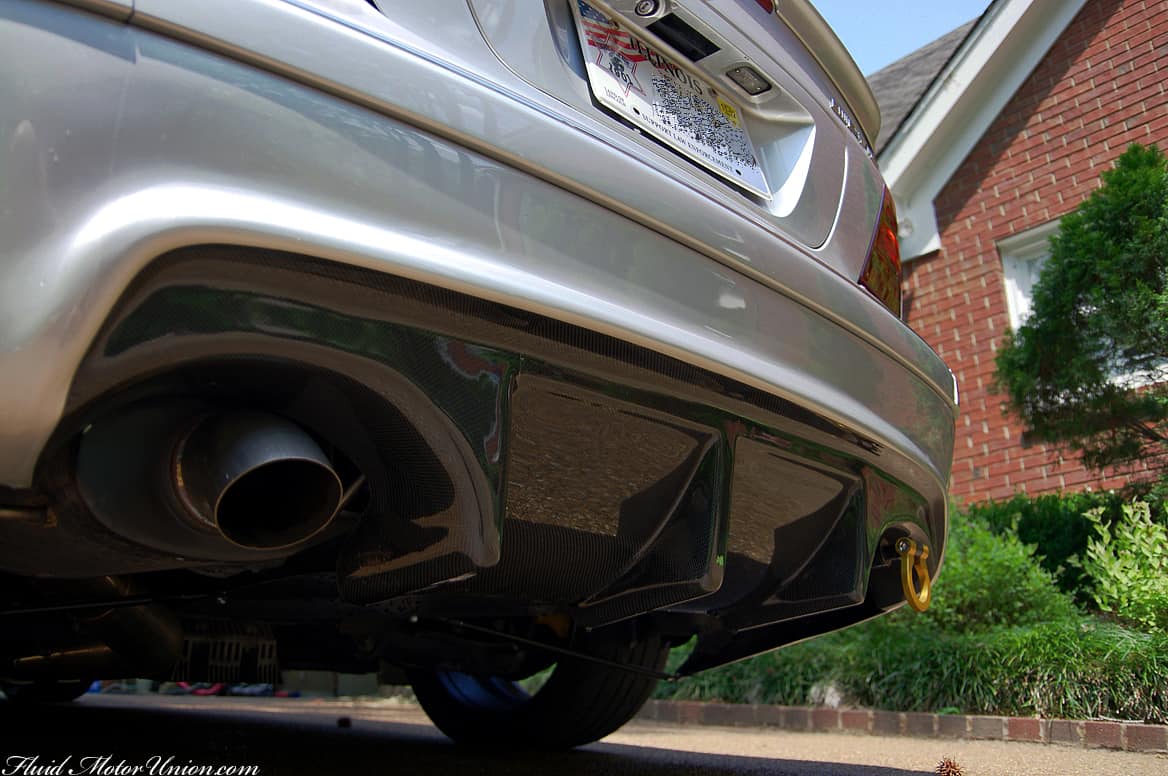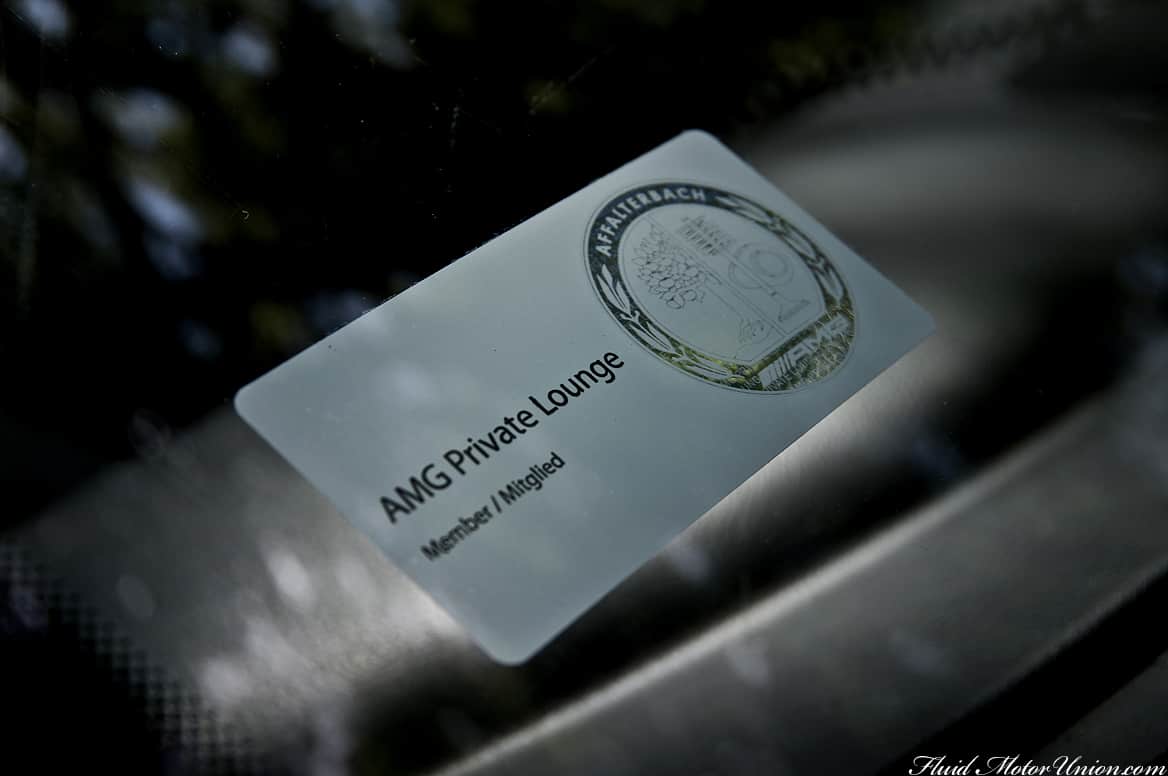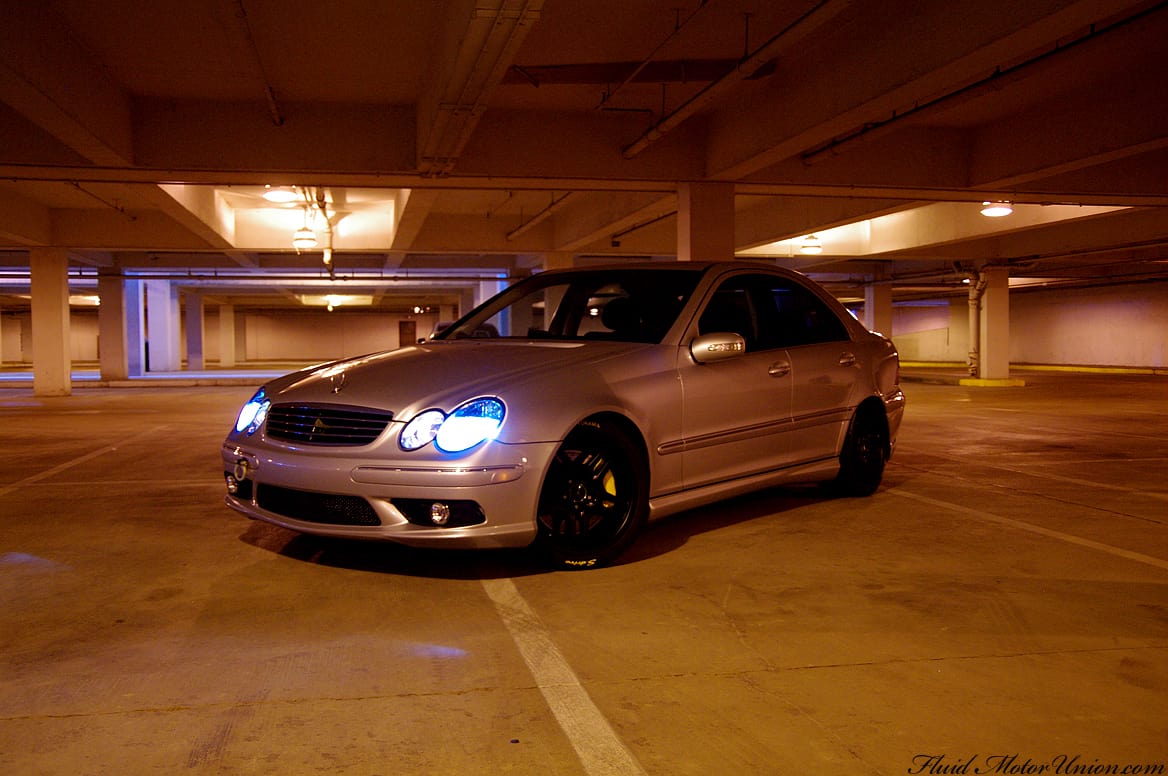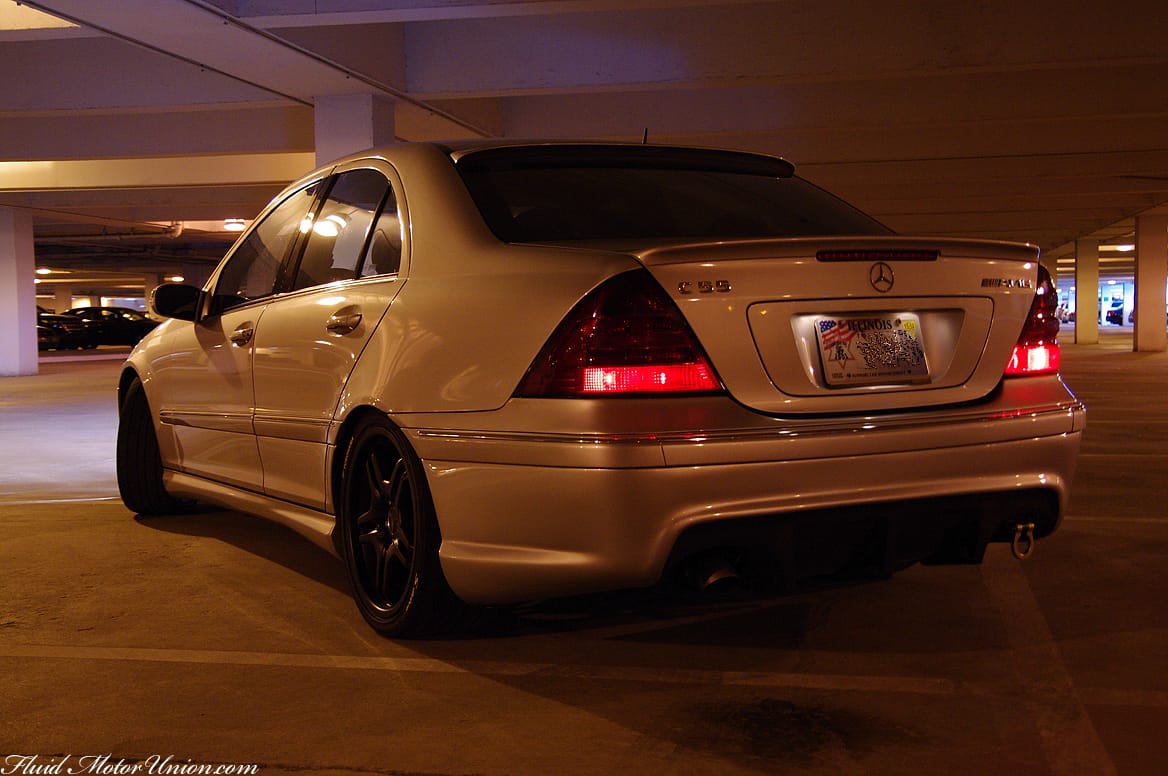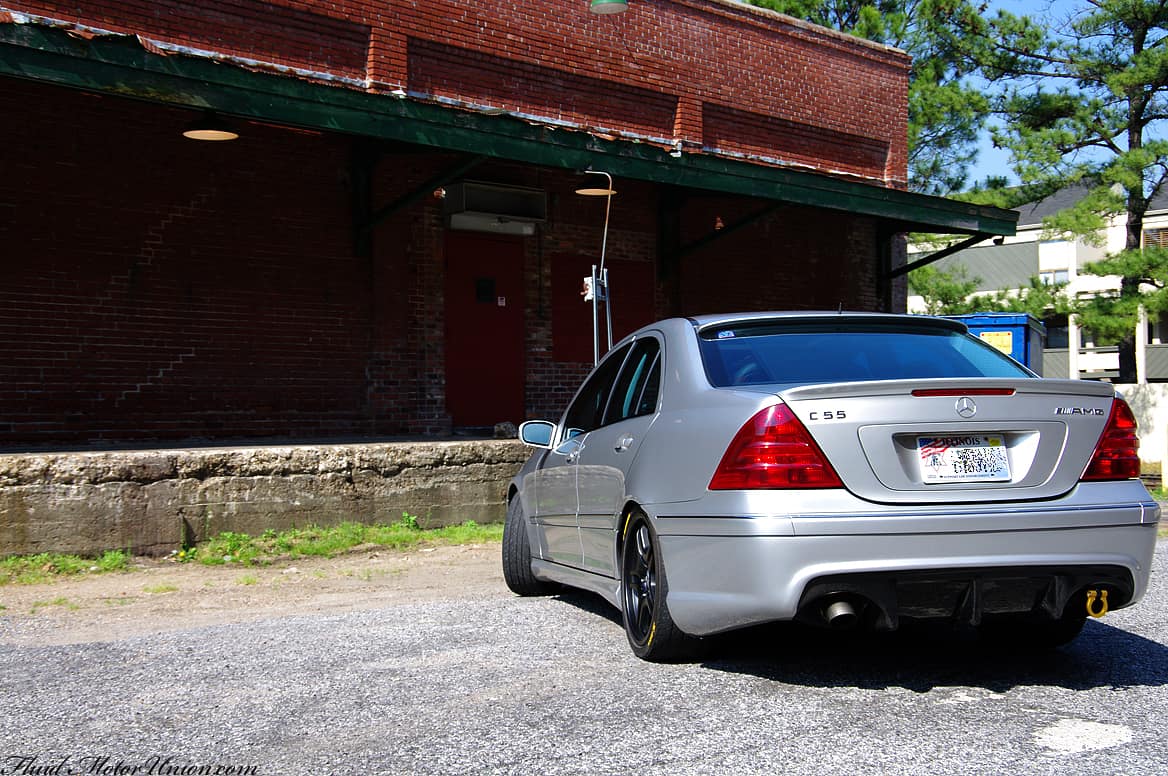 And thatís it for the pictures. It sure is a lovely car to pore over, and the most recent round of upgrades really helps solidify the car as a race-prepped beast ready to hit the track. Big big big thanks go out once again to Anthony for providing these pictures - hope everythingís going well for you at school, summerís almost here! Have a great weekend, everybody!