Good afternoon,
Sorry but for the life of me I cannot find any info on the diameter of the face (center of a bolt hole to the opposite side bolt hole) for a 15" BBS RS wheel or any other 3pc 30 bolt wheel. The reason being is I just purchased these wheels but I want to go much wider and need to see if they will fit before ordering. My Turning wheels look to be 13" in diameter when measured from bolt hole to bolt hole & seem to use the same set of for the valve stem/lip construction as toms C7s.
Any help would be awesome, and I am not concerned about the valve stem. Also if anyone knows the model of these that would be awesome.
Thank you!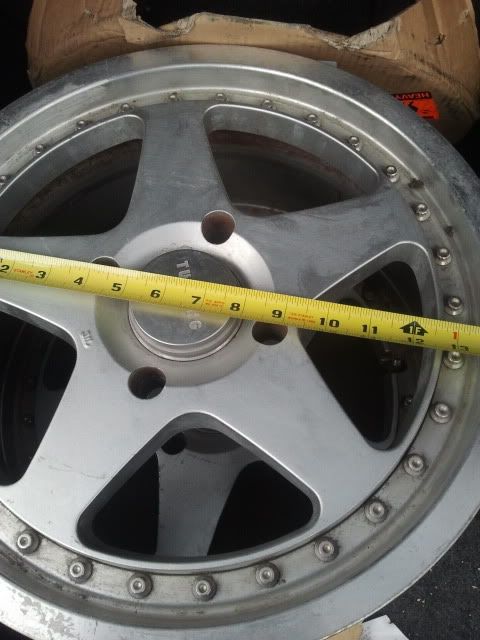 Album link for some more photos.
http://s634.photobucket.com/albums/u...ning%20wheels/