I recently sold the BMW but without the Gottis, so these are now for sale.
Theyre 17x8s and 17x9s, et46 all round, 5x120
The fronts have 195/40 falken 912s, and the rears are 205/40 falken 912s. The 205s are basically new, i had them fitted by the guys at Style Dynamix in west London in the summer. The fronts arnt so new but still have plenty on tread left
Now the reason for the lower than normal asking price is one of the barrels is damaged. In fact it has 5 one inch cracks around the inner lip edge. Ive included photos below to show them all and their positioning.
One morning when i was about to wash the car i realised i the wheel was low, i put it down perhaps a leaky valve or perhaps a leak had occurred as through the sealant over time. So i used a friends electric pump to put some air in so i can keep an eye on it, turned out it held air, but had a very slow leak.
I kept them on for a week as i had a photoshoot with a mag the following weekend, it wasnt until after the shoot when i took them off for winter storage i discovered the cracks!
So in short it does hold air but not for long! I added this part as it may help some people decide whether they would just get it welded up. I have had people offer to weld them, with one person guaranteeing they will be fixed 100% but i personally wouldnt trust it and i would rather buy a new barrel.
New barrels can be bought from Just Matz and ive also been the guys at Image Wheels can also make one, for around £180-200?
So with that in mind ive knocked that plus some off the normal asking price. For someone who would be fine with welding them up its a great opportunity to make a saving, but theyre priced to give you the option to get it fixed properly.
Heres some pics-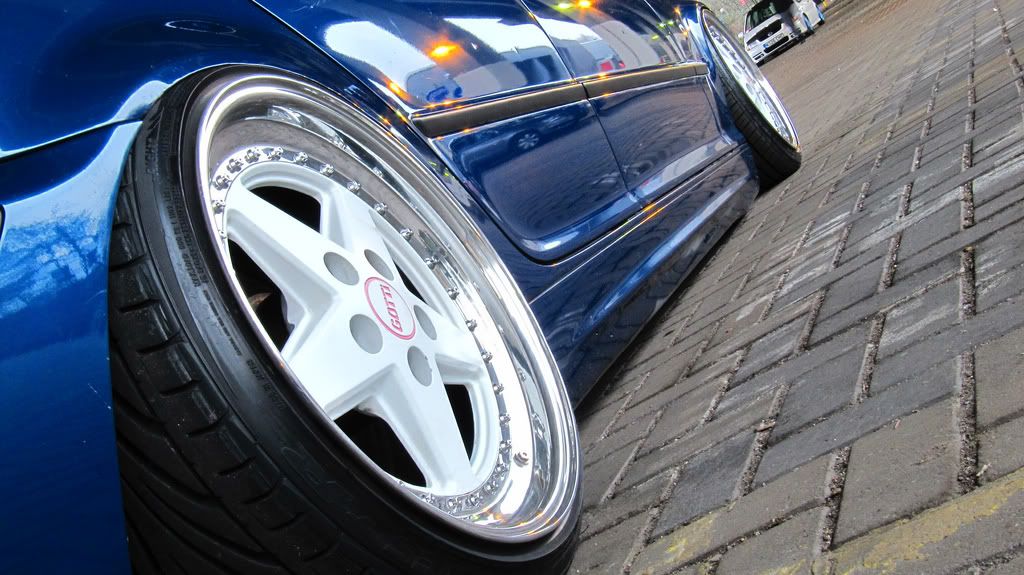 Detailed shots of the cracks-
1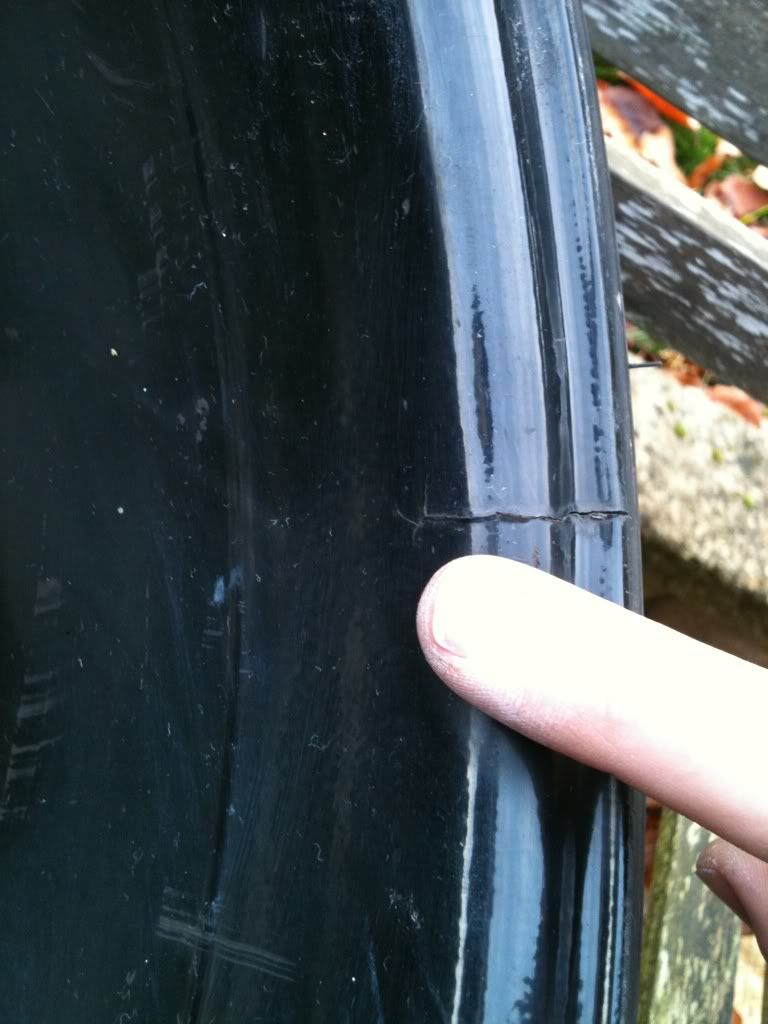 2
3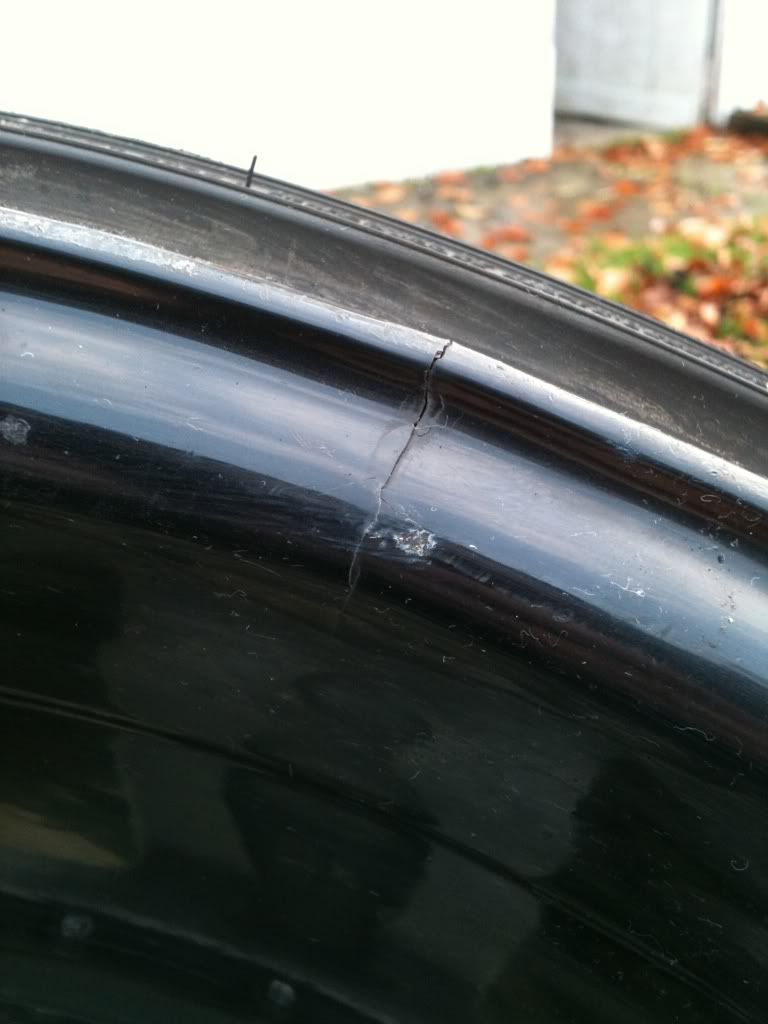 4
5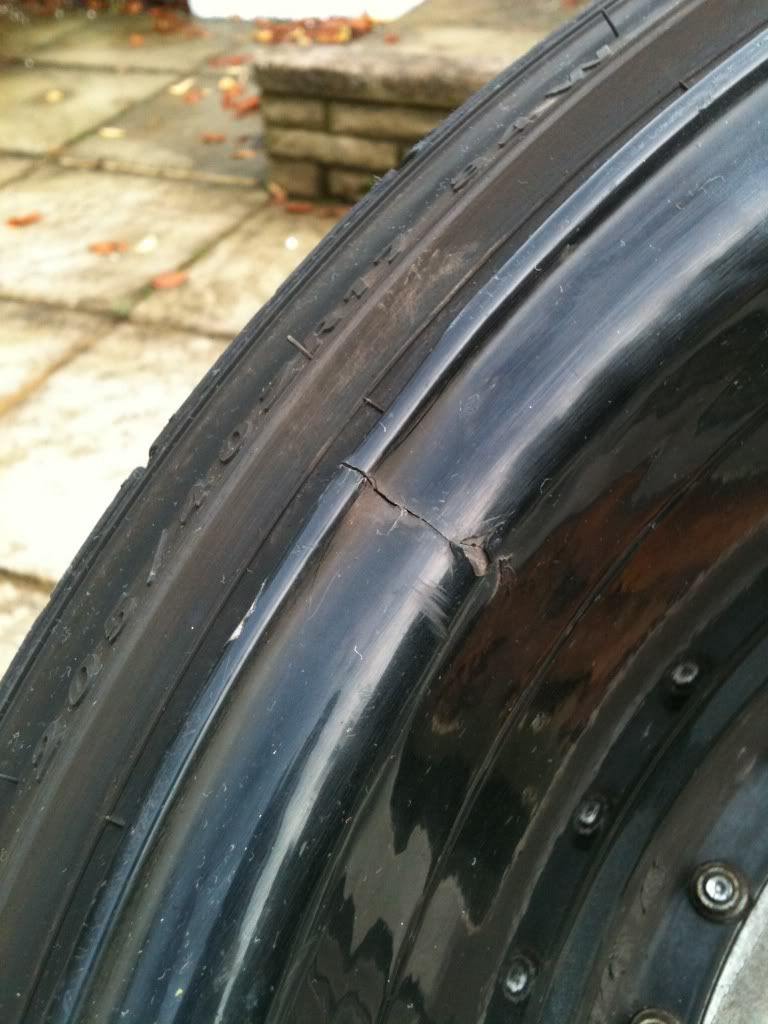 Hopefully this shot shows the area in which theyre spread around
And a good representation of the condition of the tyres-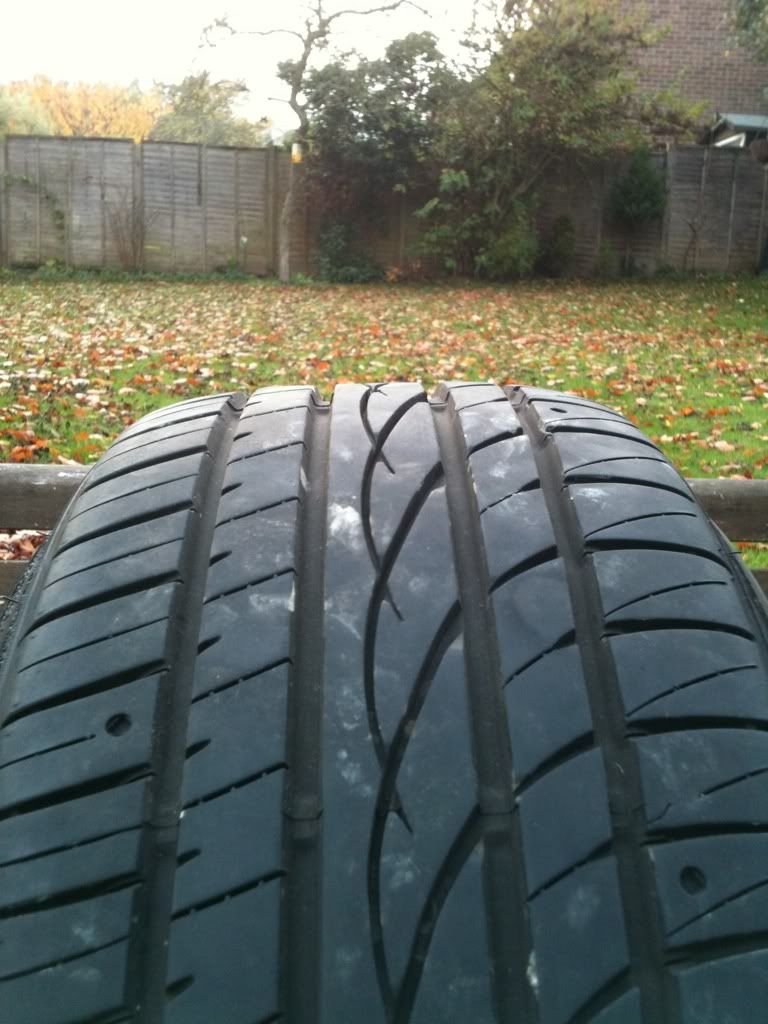 I also have a set of 38mm and 46mm 5x120 hub centric spacers also for sale which would give a similar fitment on an e46 with these wheels, if you are interested just let me know and we can discuss a deal with these included too.
Im based in High Wycombe, Bucks 25 mins west from central London
cheers guys