Hey guys, my name is David and I own a '99 pontiac grand prix. Its my first car and we've been through quite a bit (though mostly repairs) but its a never ending work in progress and I thought i'd get a build thread going for it. I hope you enjoy reading!
Here's how it looked when I got it, ready for some offroading with that ride height haha
First on the list was a new head unit and and sound system. I had never even heard of a sub until I got a car, but the stock cd player was broken along with 3 of the 4 door speakers. I got Infinity kappas front and back and my uncle's friend got me a deal on a sub and amp. Now I can't imagine ever having a car without good sound.
I didn't like the messy box in trunk look with wires everywhere so i cleaned it up with this plywood pannel and carpeted it.
I joined a few pontiac forums and got a few ideas for some cheap first mods. I got a cai and installed it, but i forgot to take pictures of it on my car. This stayed on for a while until...
My engine spun a bearing. To this very day, my mom swears it was the intake's fault.
So after some messing around and desperately trying to get the supercharged version from the junkyard, my parents insisted that a friend of a friend rebuild the internals because we would be able to get a warranty so I remained N/A.
But I was very happy to have a practically new engine.
I was still looking for some cheap things to make it stand out a bit. Sooo... I got some fresh tires, and after a few weeks, a paint marker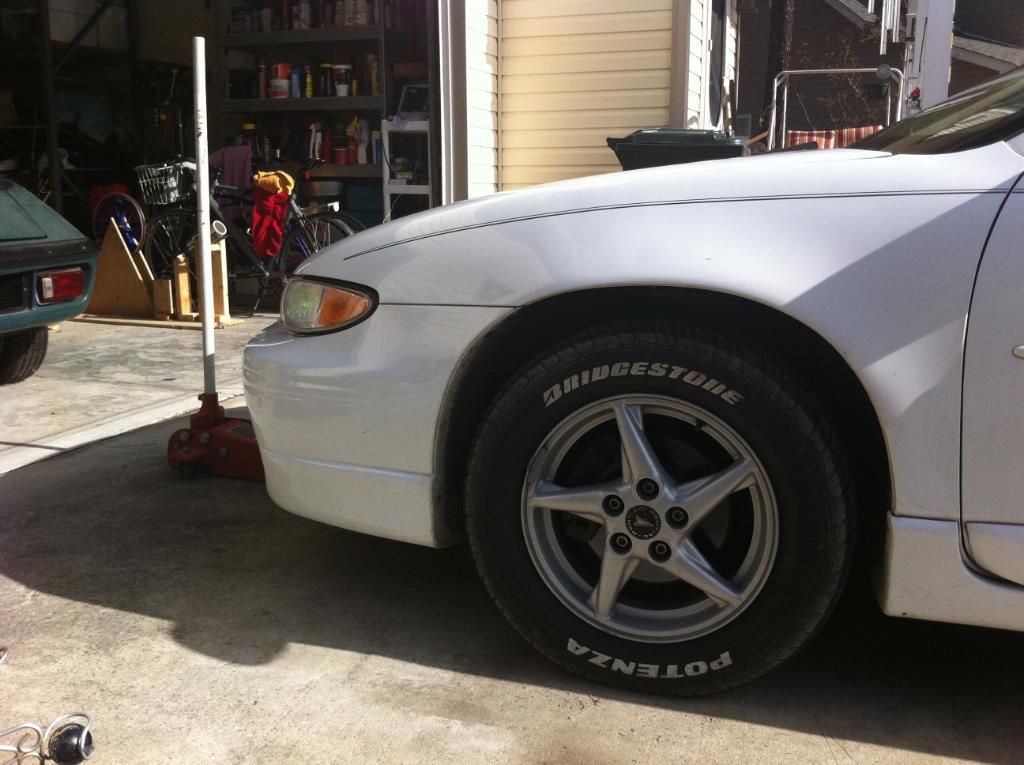 I liked how it looked and I think it suits the car okay, and its definitely inexpensive haha. I decided to fill in the letters, but went to outlined letters.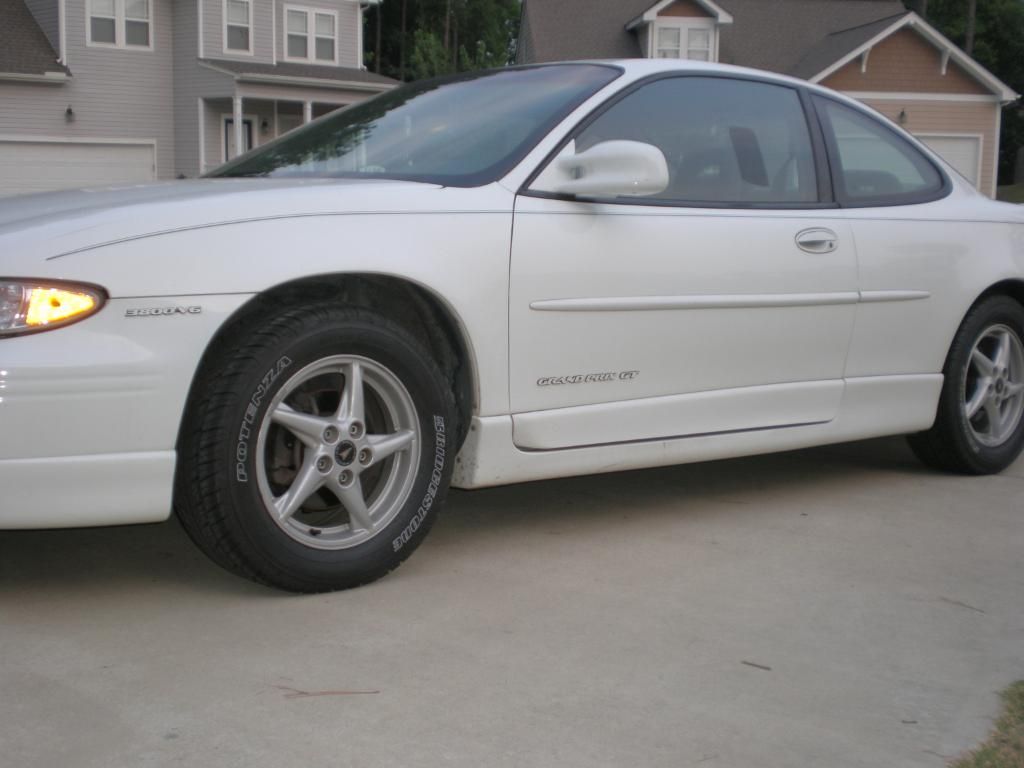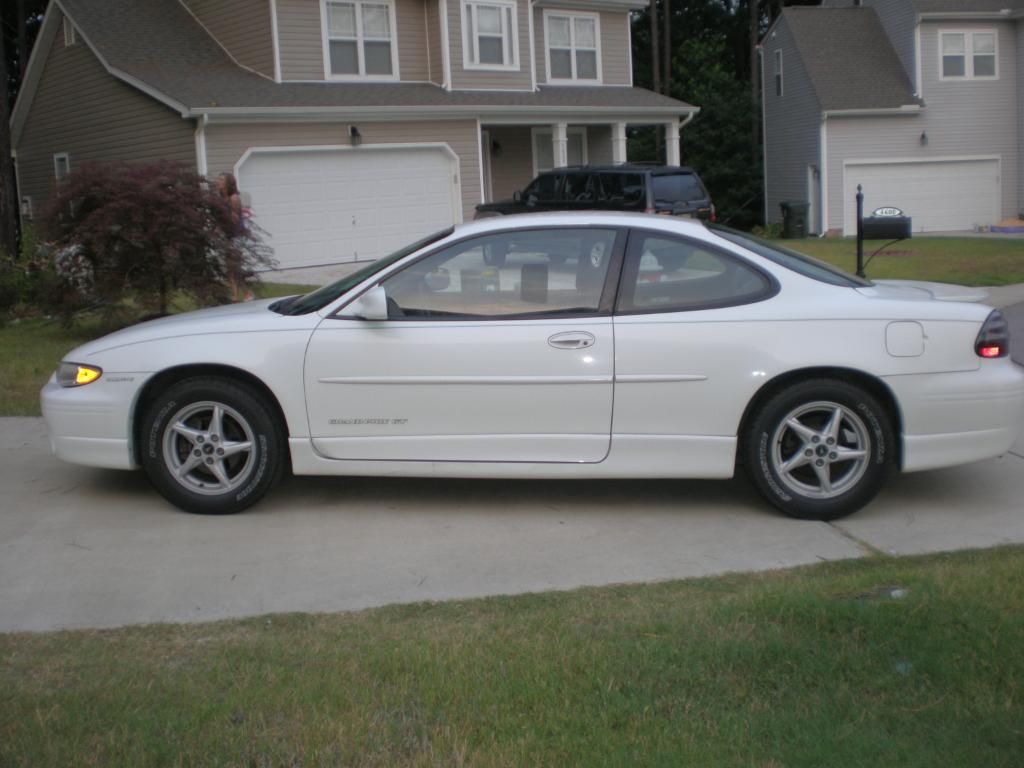 Next up my for a birthday present from my parents, I got some tint installed. 15% all around
Over on the pontiac forums, its pretty common to see people rolling on mustang rims. They're absolutely everywhere on craigslist so I gave it a shot
I also did a debadge because grand prix gt are really long and silly looking badges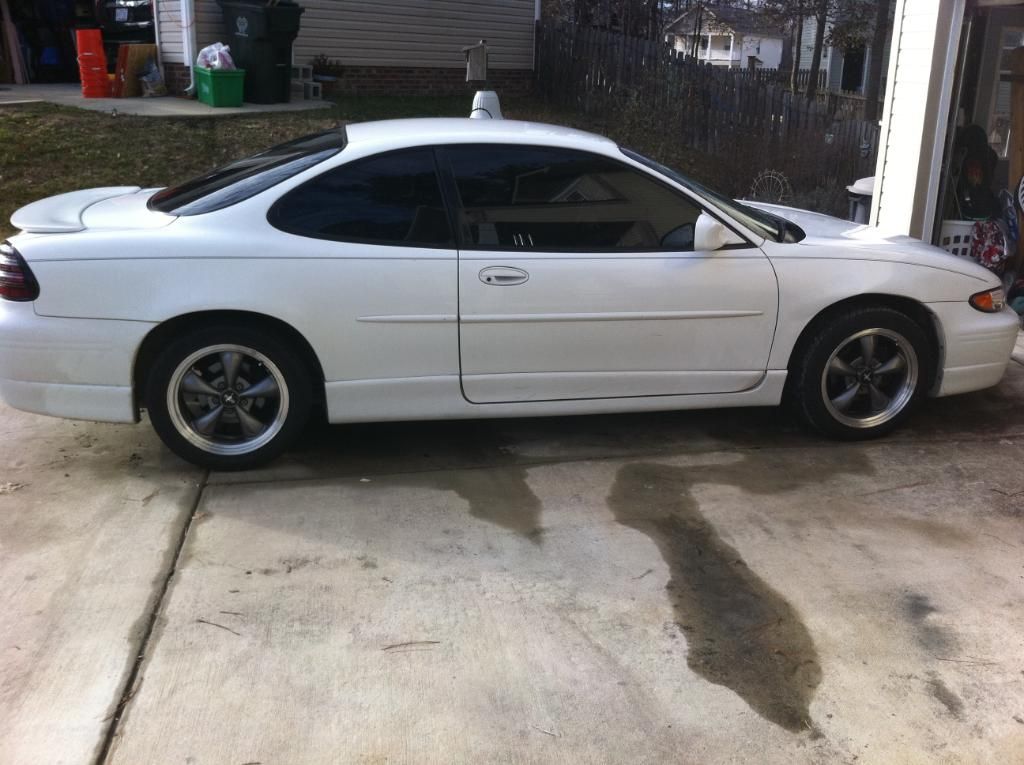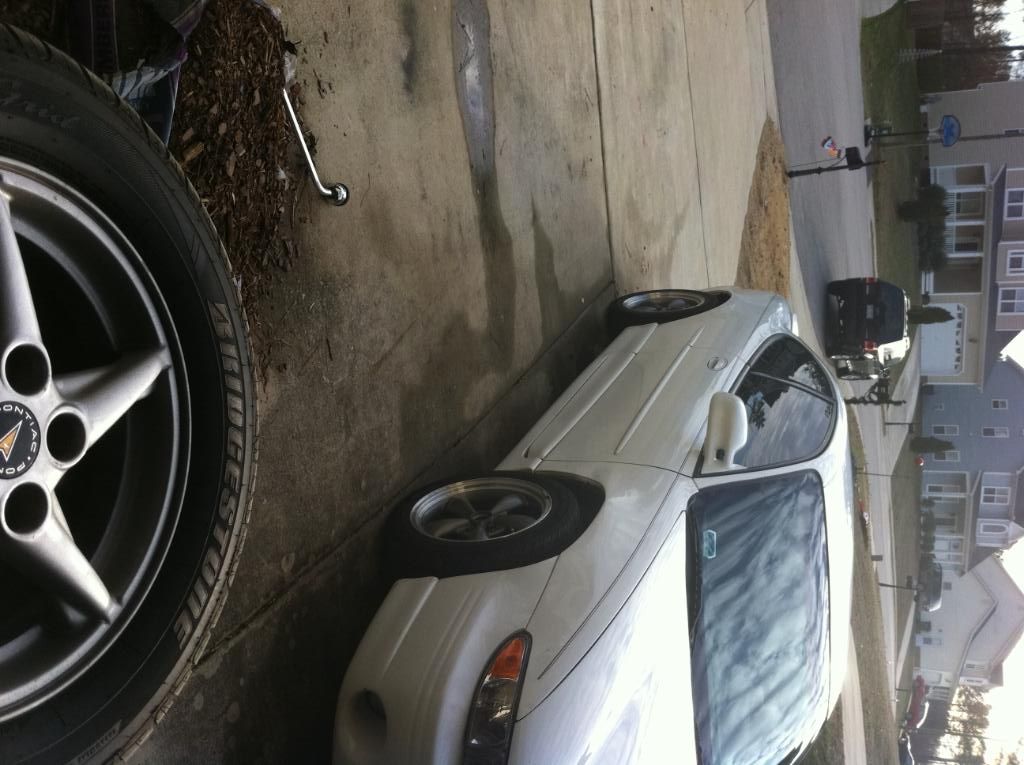 17x8 +30. They fit pretty good compared to my stock wheels, but I wasn't happy with them and sold them. And they were suppppper heavy
These cars have a real bad tendency for the tail lights to become delaminated and then water gets in between the plastic layers and it just sucks and looks terrible. Plus in the winter, the water freezes and cracks the plastic
I fixed this by drilling a few tiny drain holes at the bottom and tinted them to hide the ugly. I taped over the reflector to keep it classy and avoid the murdered out look.
before
after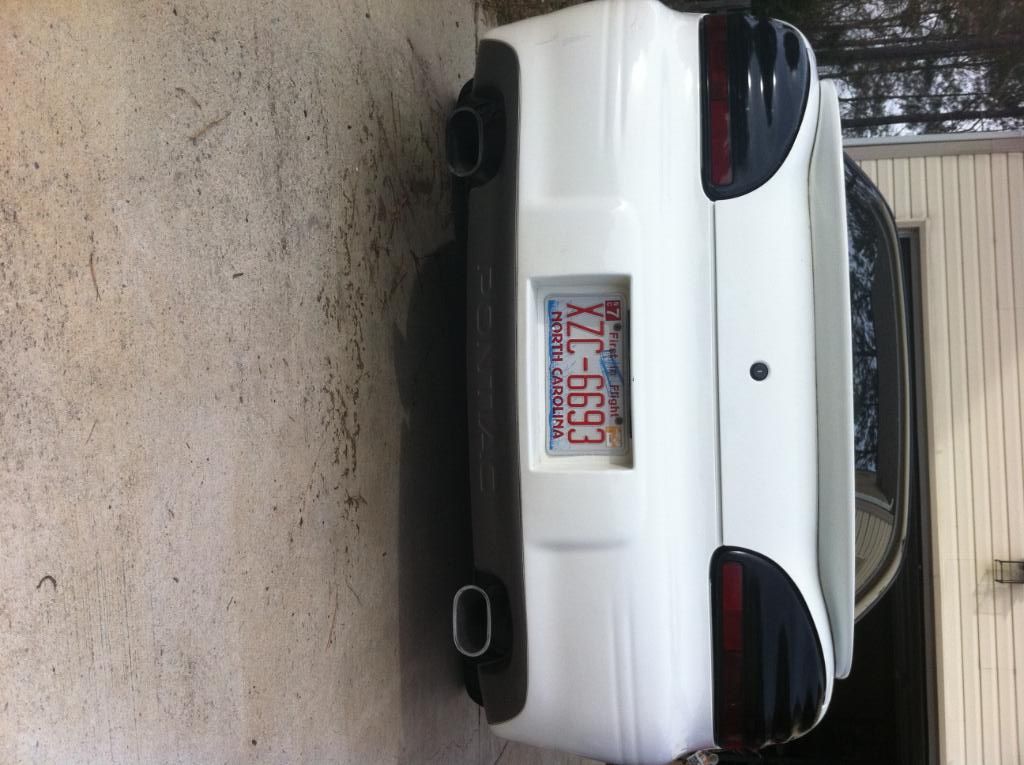 I just rolled around on my stock wheels like this for a while craving to go low
Now the fun starts haha. I had been saving up for some kind of suspension and I really didn't like the idea of anything except coils, i didn't see the point in anything else. It was a really slow process saving up, but one night on the way home from a hurricanes game I got rear-ended and the insurance money put me right at what i needed for some coils
damage on my bumper. her car was pretty messed up, but the pontiac is a tank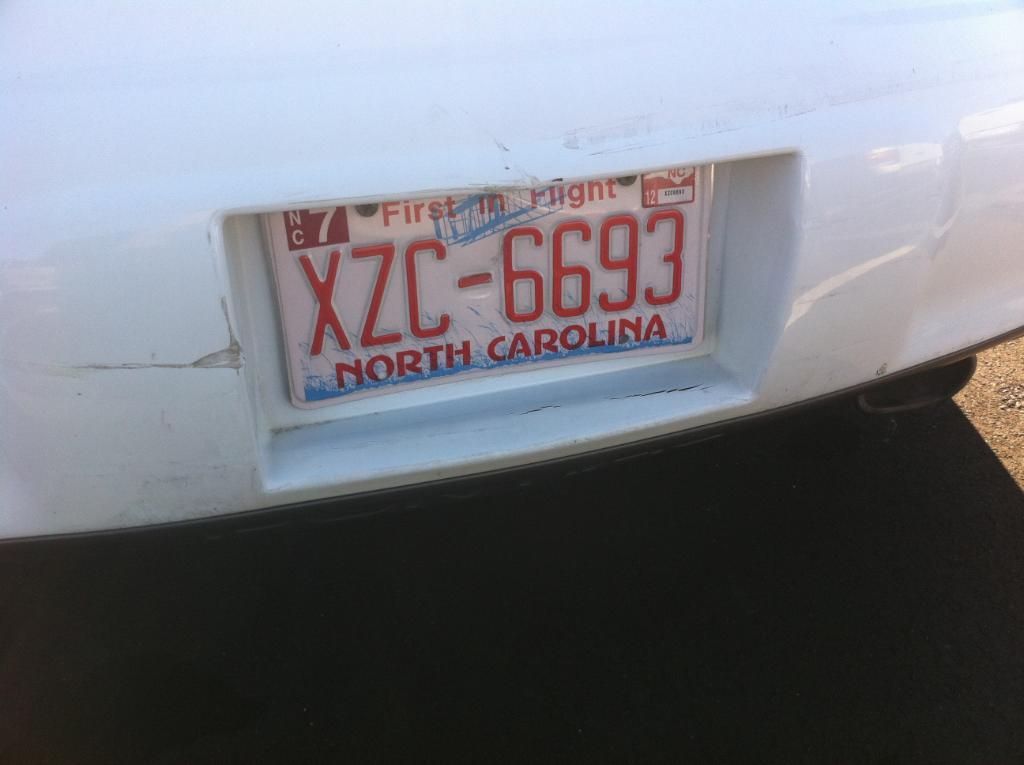 Coils for this car are veryyy limited. these are basically struts with the spring perch cut off and converted into coils. I probably could have made some, but I was willing to pay for the much better top mounts that came with these. The have KYB AGX inserts with 4 levels of dampening and #400 front springs and #300 rear springs.
My purchase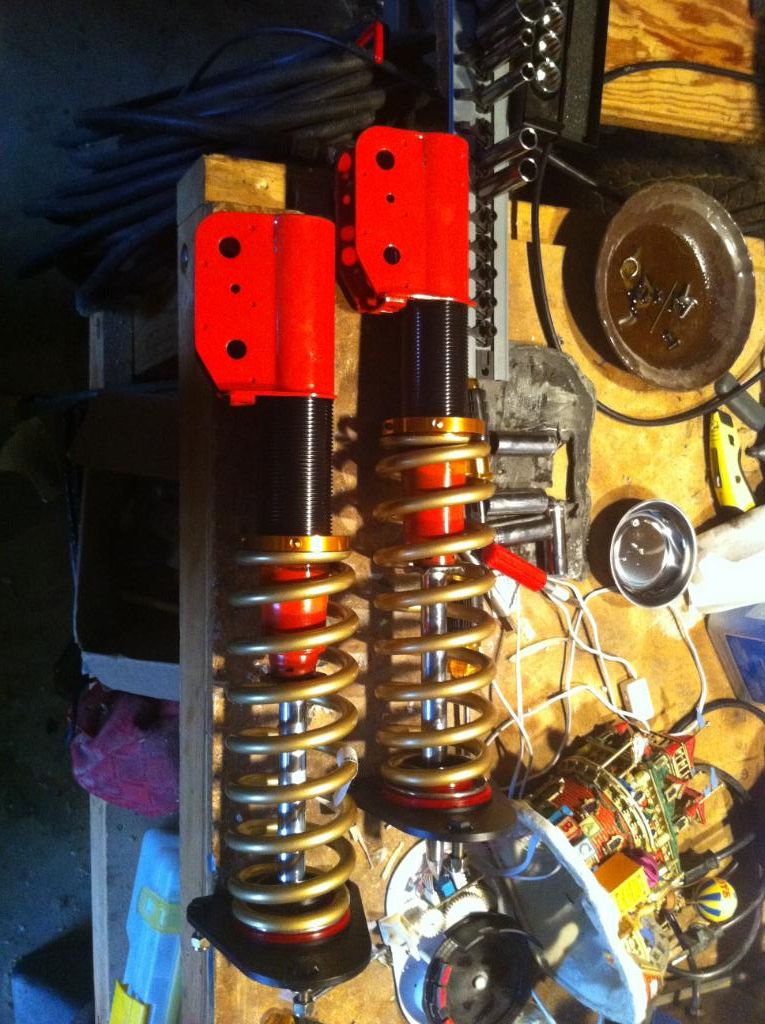 Installed the fronts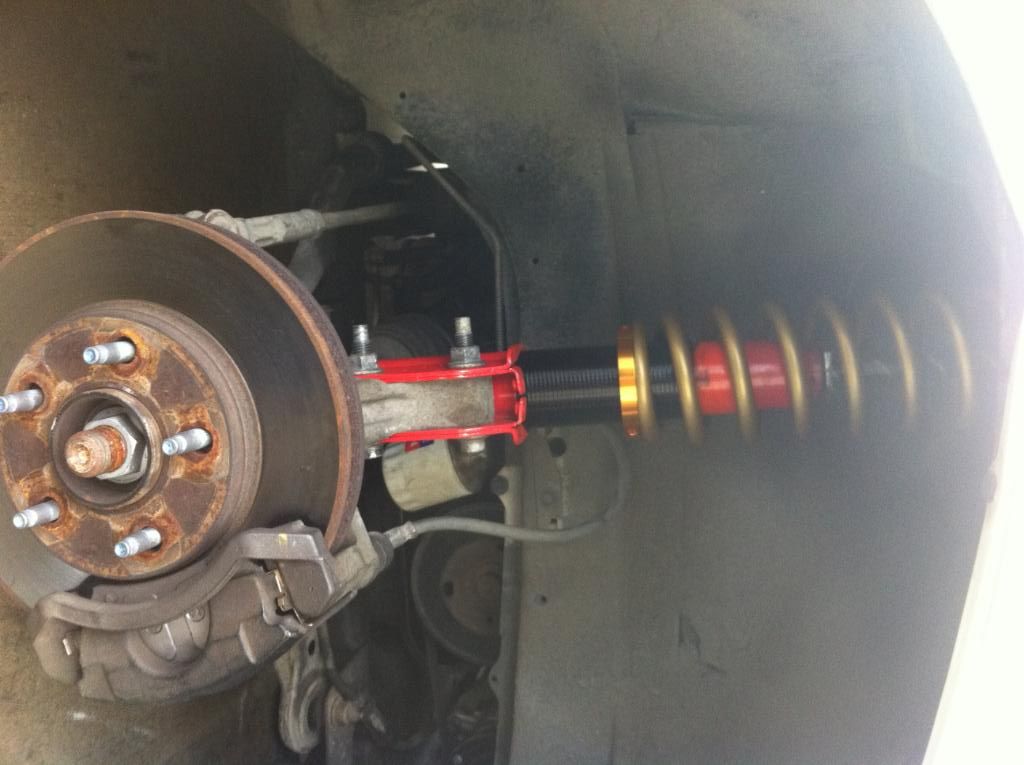 and the backs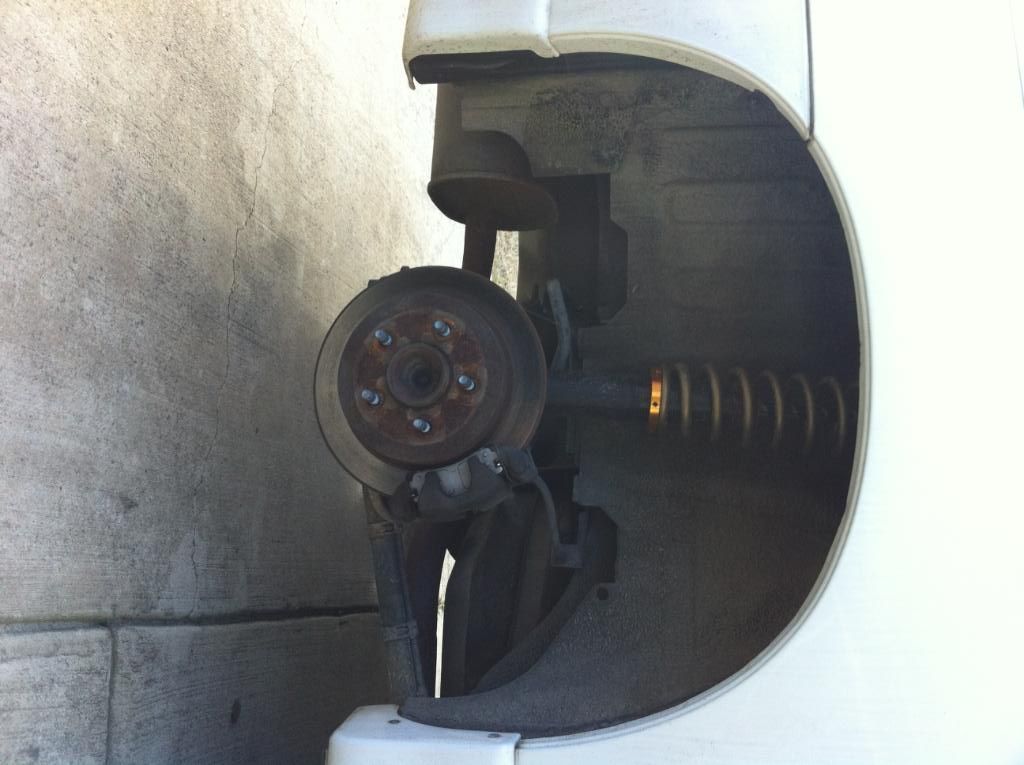 And here's how it currently sits. The stock suspension was like riding on sticks of butter, this is so much better and rides great. I occasionally hit the bump stops but theres some room for the adjusters to wind down more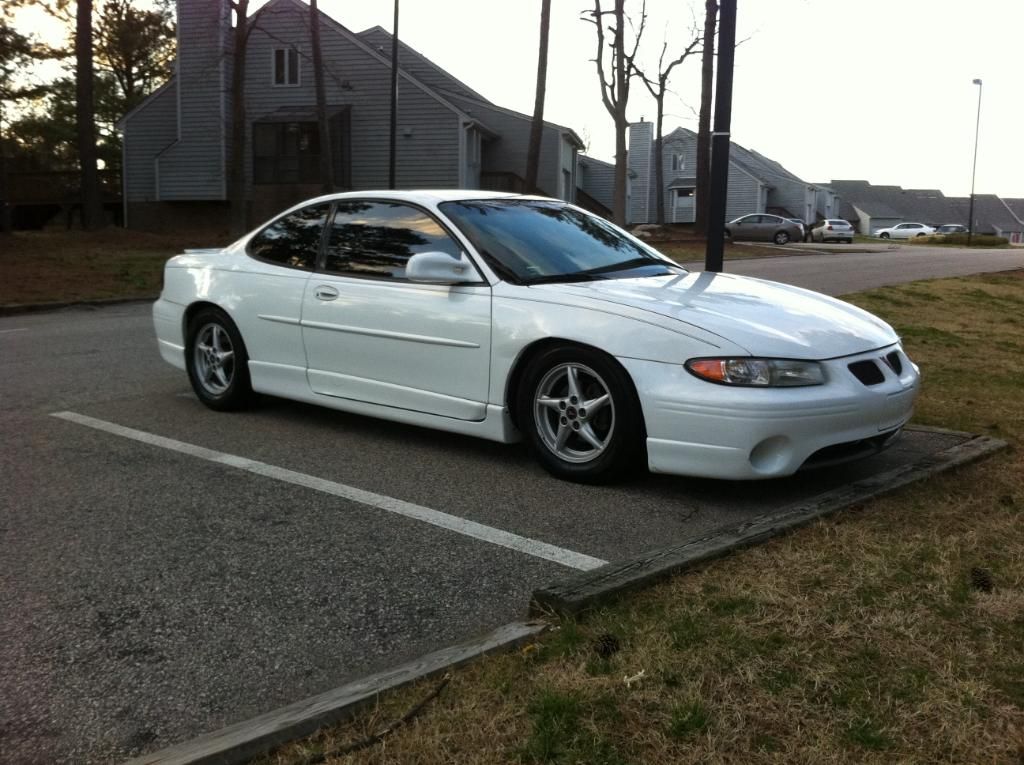 Im still rolling on stock wheels super sunk in, but not for long
My newest purchase
18 x direct tv remoteJ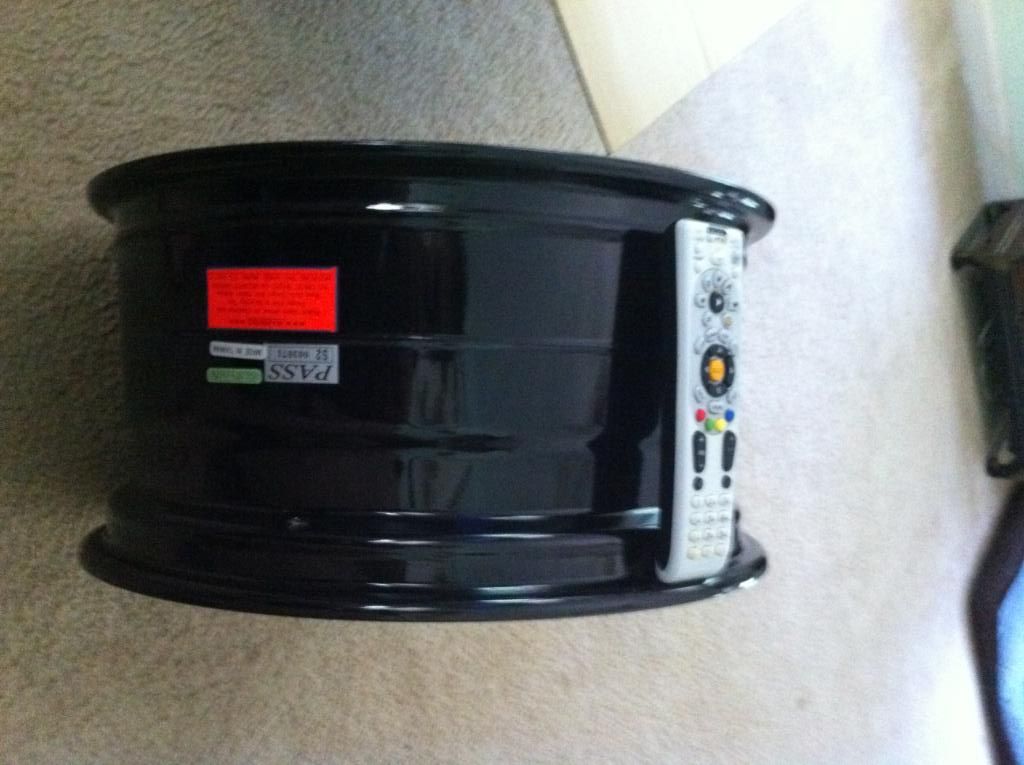 XXR 530 18x8.75 +20
Toyo Extensa HP 225/40/18
I had tonsil surgery this past monday so I'm waiting to recover so I can get these mounted