Hello.
I'm selling the wheels off my Jetta because I sold the car and no longer have a need for these - I also do not foresee another MK3 in my future so although these are my favorite wheels for a Jetta, there is no sense in keeping them.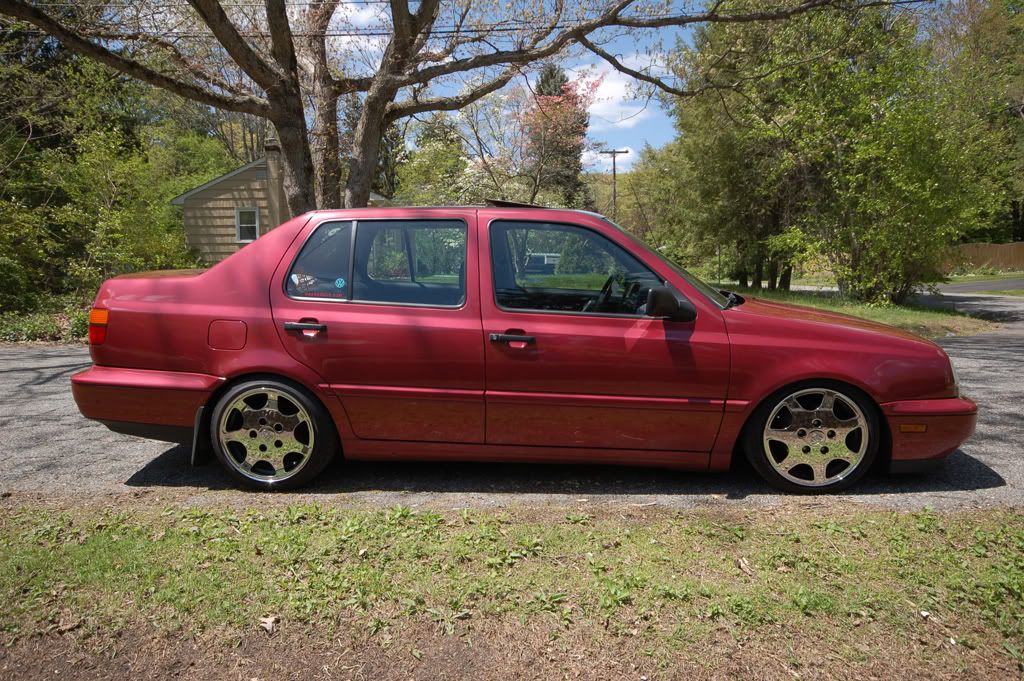 The specs are as followed:
Front: 16x7, et 60 with a 4x100 to 5x130 40mm adapter. 205-40R16 Falken 512s
Rear: 16x9, et 65 with a 4x100 to 5x130 40mm adapter. 215-40R16 Falken 512s
I may have the offsets mix-matched but I'll confirm this weekend when I take actually pictures of the wheels. The front tires will most likely need to be replaced, as they are wearing unevenly as the insides, exposing the belts a bit.
The adapters are from Adaptec Speedware and are solid hunks of metal - good ****. One bolt for the wheel was misthreaded, but it really doesn't matter, it can be replaced.
I originally bought the wheels in 2009. Three were already chrome and I had the fourth and all caps sent out to be chromed. Wheel Works in Bath, PA, took care of that - good people.
Other than that, they are forged wheels, a bit heavy, but totally dope. I'll have some off-the-car pictures later this week.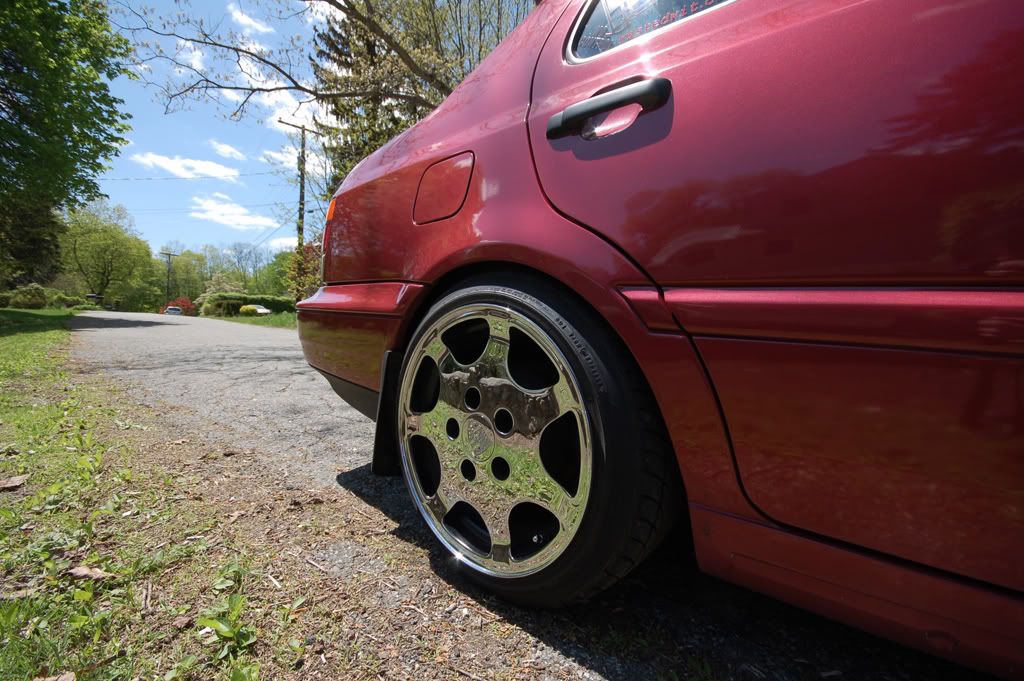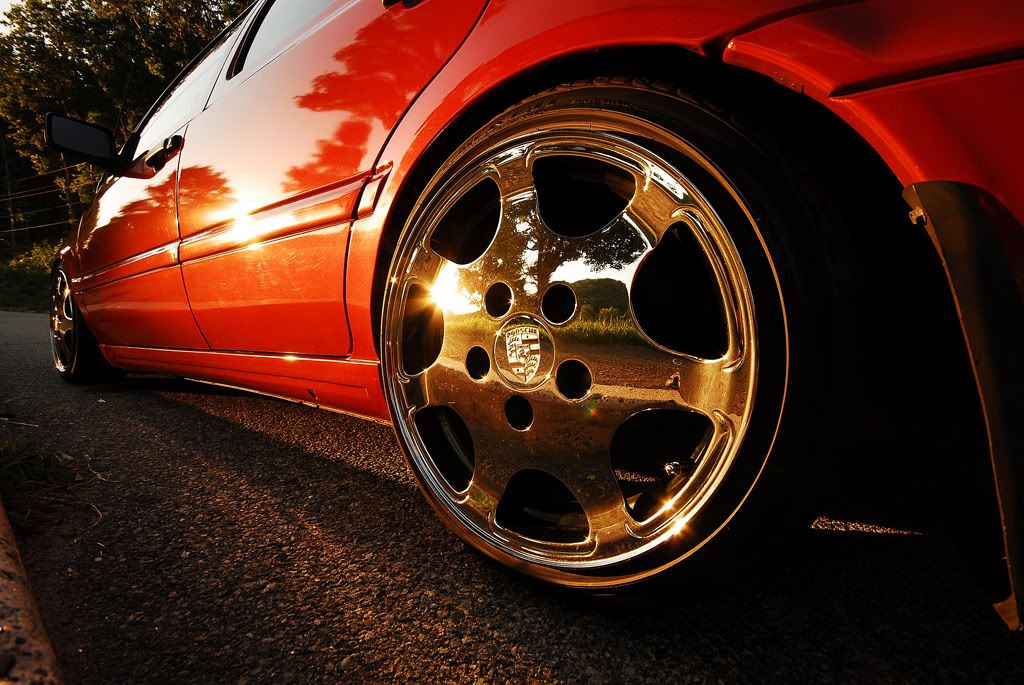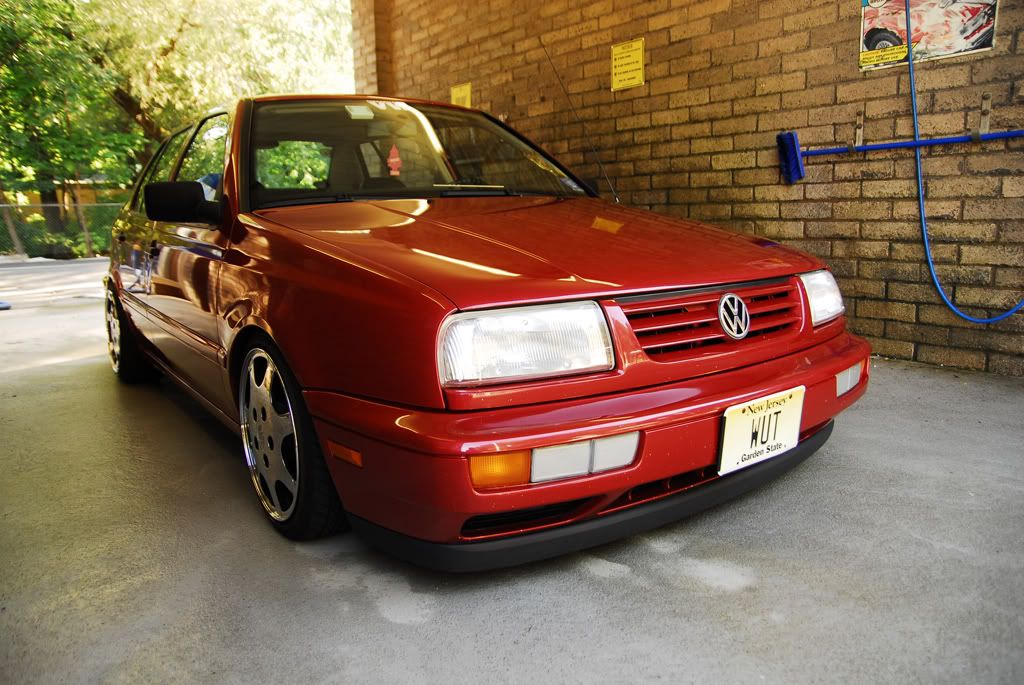 I'm looking for $1500. I'm in no rush to sell, since they're sitting in storage, so do not low-ball. Low ballers will be publicly ridiculed. Also,
I will NOT ship.
For fastest replies, please EMAIL me at
postage_paid@yahoo.com
rather than message me here.
Thanks.
-Bryan