Sometimes, exhaling can be difficult. This is where we come in. Well, if you're a car, this is where we come in.
Despite Craig's jet-setting trip to Doha, work has pushed forward on George's 318i turbo. Tom's currently working on the turbo manifold rebuild. Last night, it looked like this: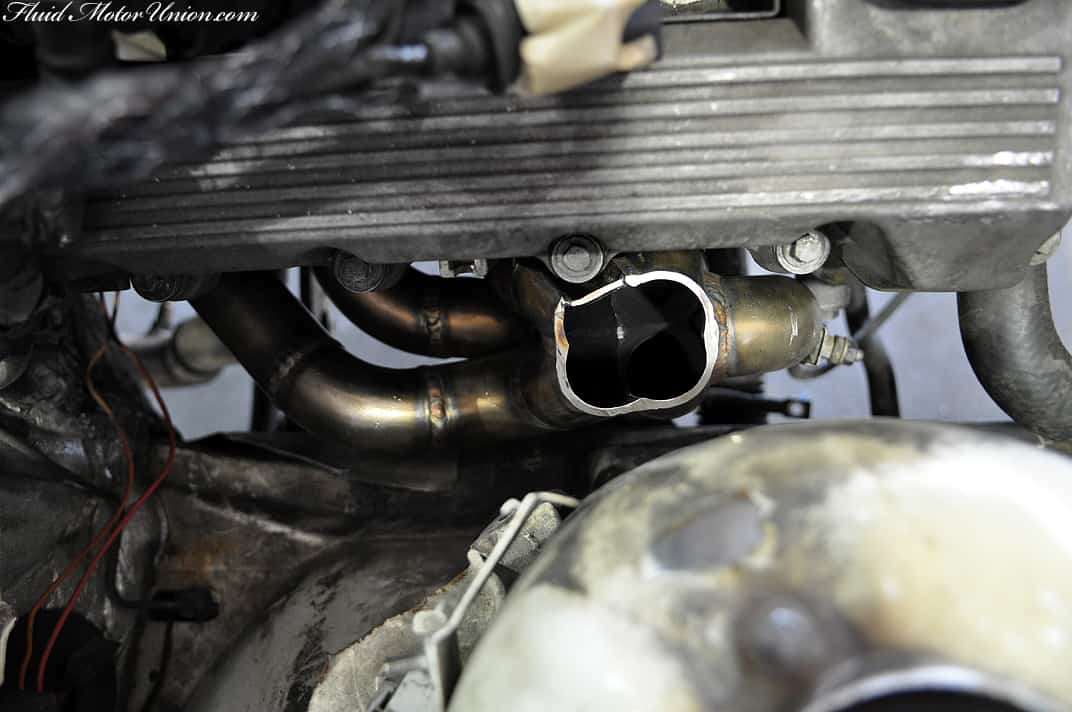 This morning, it looked like this: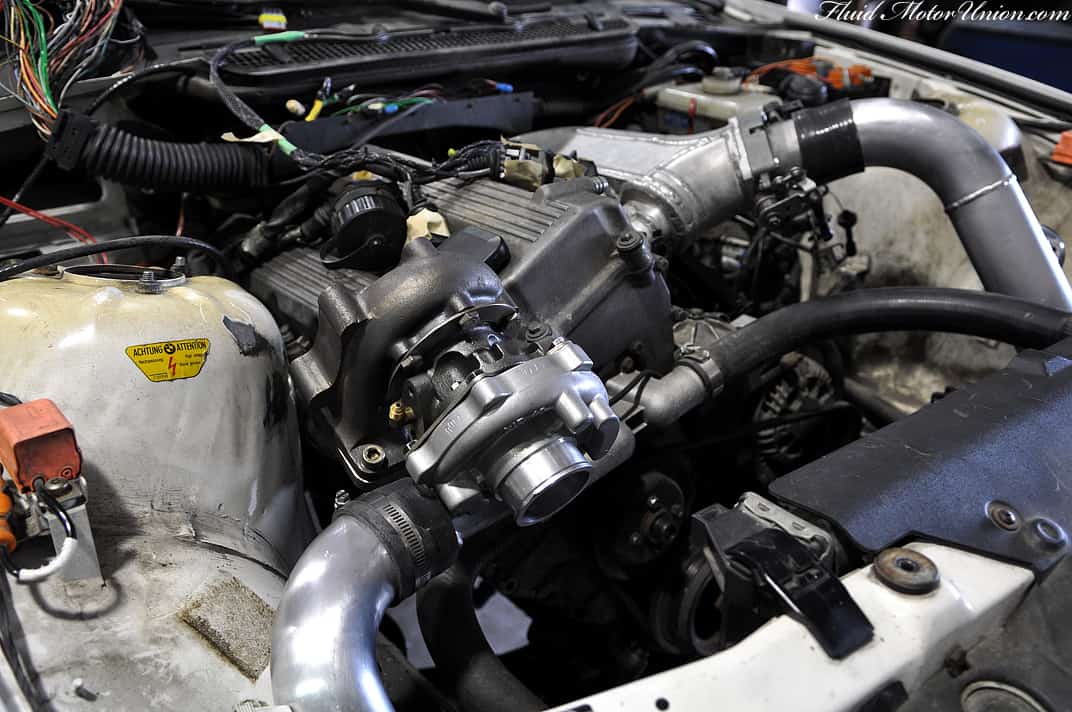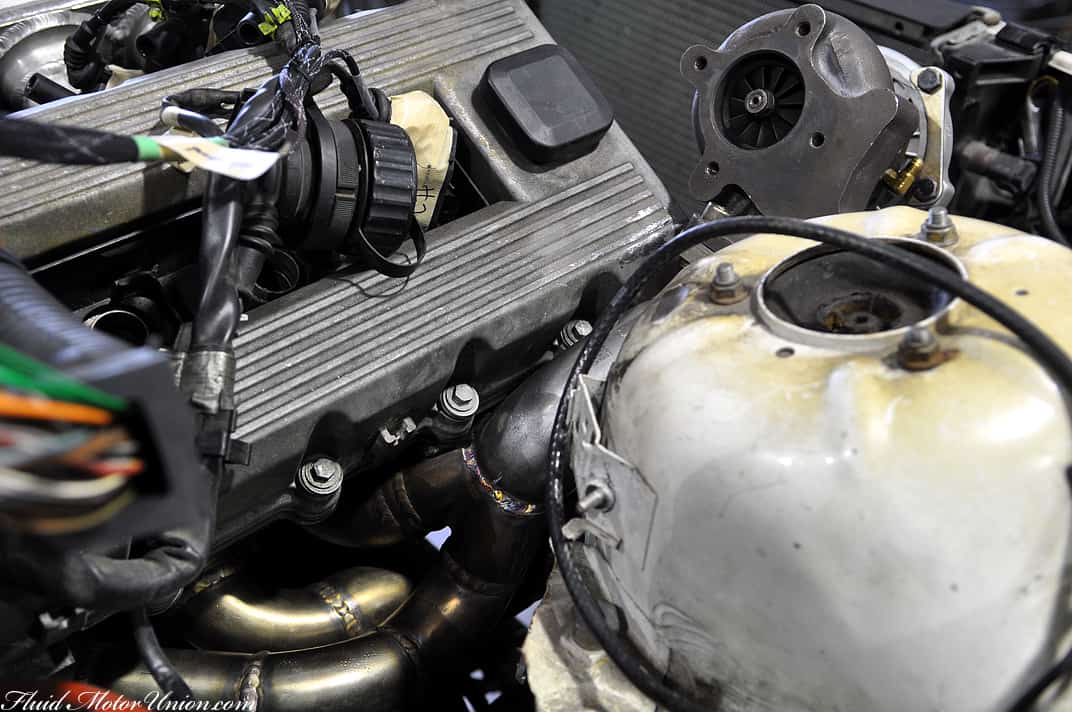 And now, it looks like this: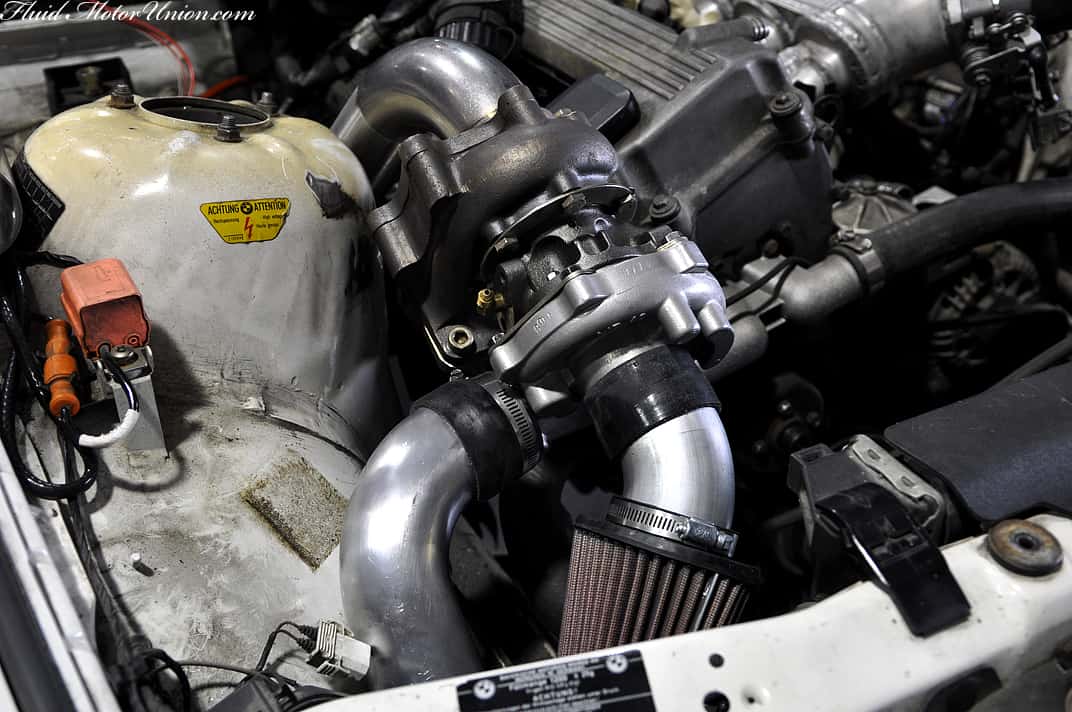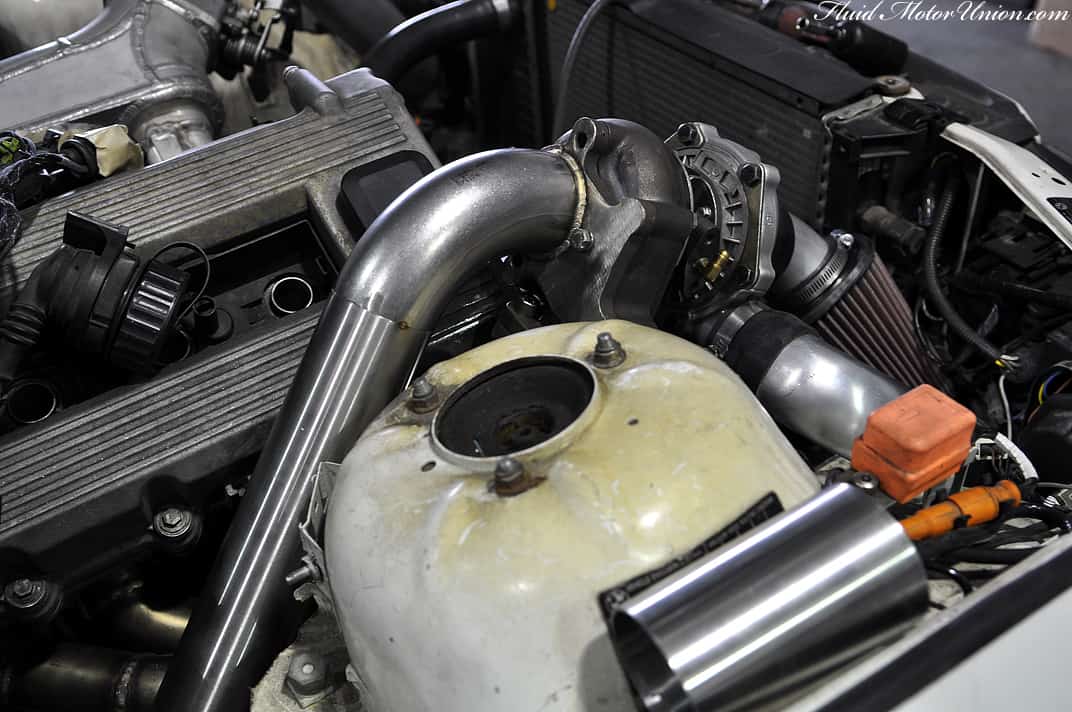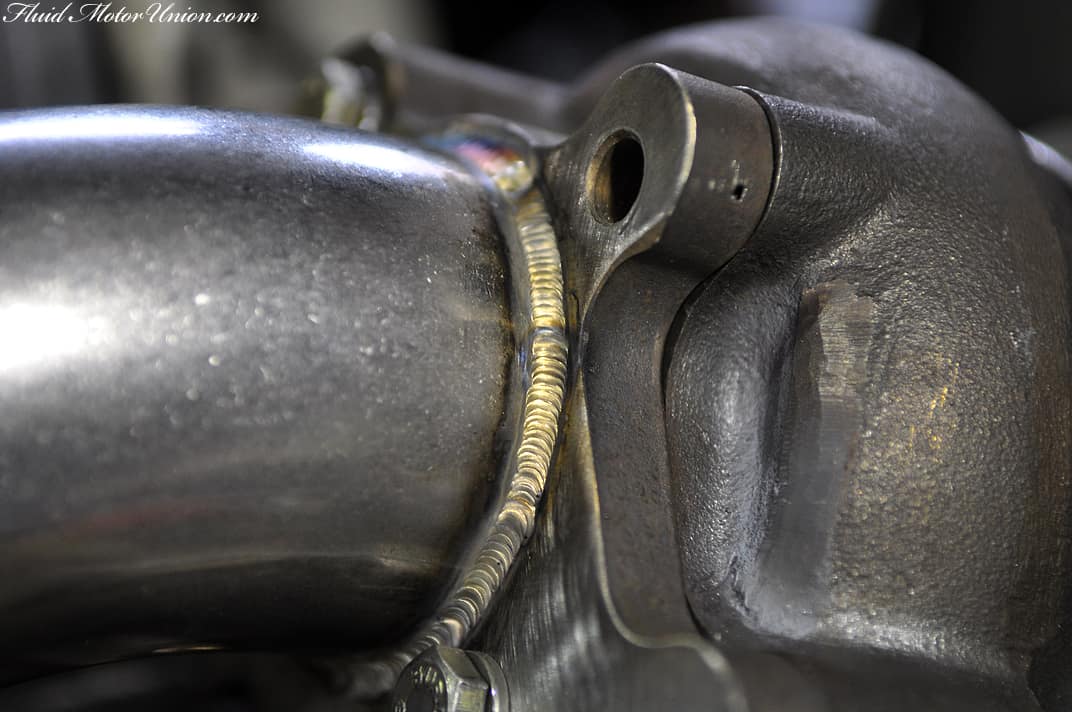 For those not in the know, we had to rebuild this turbo manifold, as it was constructed in such a way that put the oil in a position where it wouldn't leave the turbo once it entered; it would pool, and that's not a good thing at all. To remedy this, we flipped the manifold to exit upwards and cut the bottom off, in order to attach our own piping for a higher-mounted turbo. This removes the need to add an oil return tank, as gravity is now working in its favor, which is a good thing. The 318i can finally exhale. And the turbo's new position allows us to position a filter close to the front of the engine bay (actually, IN the front of the engine bay), and negates the need for winding, overly complicated charge piping to run to the turbo. All in all, things are moving along. After the manifold comes the wastegate dump tube shortening, then a catch can, then a dipstick tube mount. After that, we've got a few small things to mount up, do a wire tuck, fix some leaks and tune it!